This month sees the long-awaited return of Vancouver's premier design event – IDS Vancouver 2021: Fall Design Program running from October 1-30. This year you'll be able to enjoy the very best in contemporary West Coast products and interior design from the luxury (or comfort) of your own home. For the second year running, IDS Vancouver will combine a series of socially distanced offsite events with a wide variety of immersive digital content and experiences delivered daily. Read on for our guide to the month-long proceedings, our top picks, and how you can register and attend the in-person and online events.
This year's theme revolves around the business of design, technology and innovation, and some aspect of this will be addressed by each of the event's many speakers. For off-site events, the emphasis is on regionality and localism. As we remain unable to travel as far or as frequently as we may wish, it's important to celebrate our local design community and foster connections within our region.
What is IDS Vancouver?
This premier design fair is the most comprehensive design event happening in Western Canada, highlighting the very best of innovative local and international design. Since it was first launched in 2004, IDS has celebrated and inspired exhibitors and attendees, trade professionals, and consumers, fostering a spirit of mutual admiration and collaboration amongst members of the design community. The show continues to expand year to year, broadening its size and reach and building its reputation. Thanks to its digital re-invention in 2020, IDS was able to capture its largest audience yet, and expects another record turnout to its offsite and digital events this year.
IDS 2021: Fall Design Program – What's different this year?
Building off of last year's digital hybrid format, the 2021 IDS Digital Design Fair will once again be delivered through a series of smaller, socially distanced in-person events as well as an expanded roster of virtual programming. This programming will include a roster of speakers, online and offline events, talks, and experiences hosted throughout the month-long proceedings. Additionally, there will be plenty of exhibitions and installations to explore in person this year. Once again, this year's event will not take place in the Vancouver Convention Centre, but in smaller, more intimate spaces with social distancing practices in place.
What to expect
Similar to the approach taken last year, IDS 2021's programming will be a mix of online and offline events. They include:
Speakers
A wide-ranging roster of acclaimed speakers will be delivering engaging, thought-provoking talks to IDS Vancouver's digital attendees. The central topic of this year's event is the business of design, technology and innovation, and each speaker will be conveying their thoughts and experience with some aspect of this. A keynote presentation will take place on October 5th hosted by James Melia, founder and director of the award-winning London-based Blond Design Studio. Read more about the virtual talk here.
Live Micro Events
These intimate gatherings of design-minded people will be staged at different venues throughout the city of Vancouver. This year, emphasis is placed on regionality and localism with the majority of micro events highlighting designers and artists local to the Pacific Northwest. Strict social distancing measures will be followed and numbers will be limited.
Digital Fair
Mimicking the exhibition floor at previous IDS events that took place in the Vancouver Trade and Convention Centre, this year's reimagined edition will showcase different vendors and their products & connect with designers and the design community as a whole.
IDS 360°
Presented by Volvo Cars Canada, IDS 360° is a virtual series created in collaboration with the industry and designers that IDS celebrates. It is a virtual series highlighting handpicked, diverse brands and their experiences in a post-pandemic world. The event includes video Q+As, product launches, studio tours, and more.
LIV Design Studio was invited to participate in this series to discuss our unique design approach known as VLD or Visually-Led Design. As well, we reiterate our commitment to our multi-disciplinary values of tech, design, and culture that inform everything we do.
LIV's Virtual Guide to IDS Vancouver 2021
LIV's Top Picks:
Micro Events:
1. The Gallery at Tangible
For this live micro event, the Gallery at Tangible's studio in East Vancouver will be transformed to create a collaborative studio installation of works by featured Vancouver-based designers. Here, you can take in a wide array of pieces from designers like Tangible, Calmura Natural Walls, Chairman Ting and UrbanYVR. Register for the event here.
When: October 1, 3pm – 9pm PDT
Where: Tangible, #160 – 220 Victoria Dr.
2. Designed in Vancouver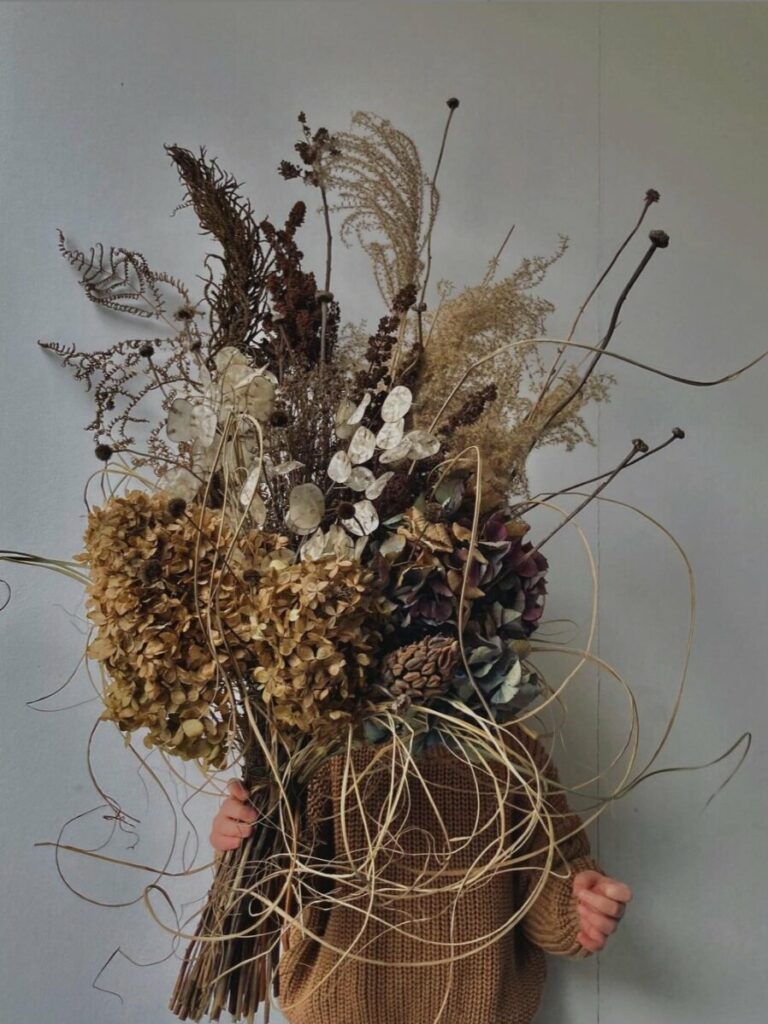 This collaborative window installation will be taking place at the iconic Inform Interiors showroom at both 50 Water St. & 97 Water St. and features a host of Vancouver-based design studios. The collaboration is meant to highlight the diverse scope of local design and includes the works of Bensen, Nogori Flowers, Green Theory Design and ANDlight.
When: October 1-8
Where: Inform Interiors, 50 Water St. & 97 Water St.
3. JAN KATH & The Art of SLOWMAKING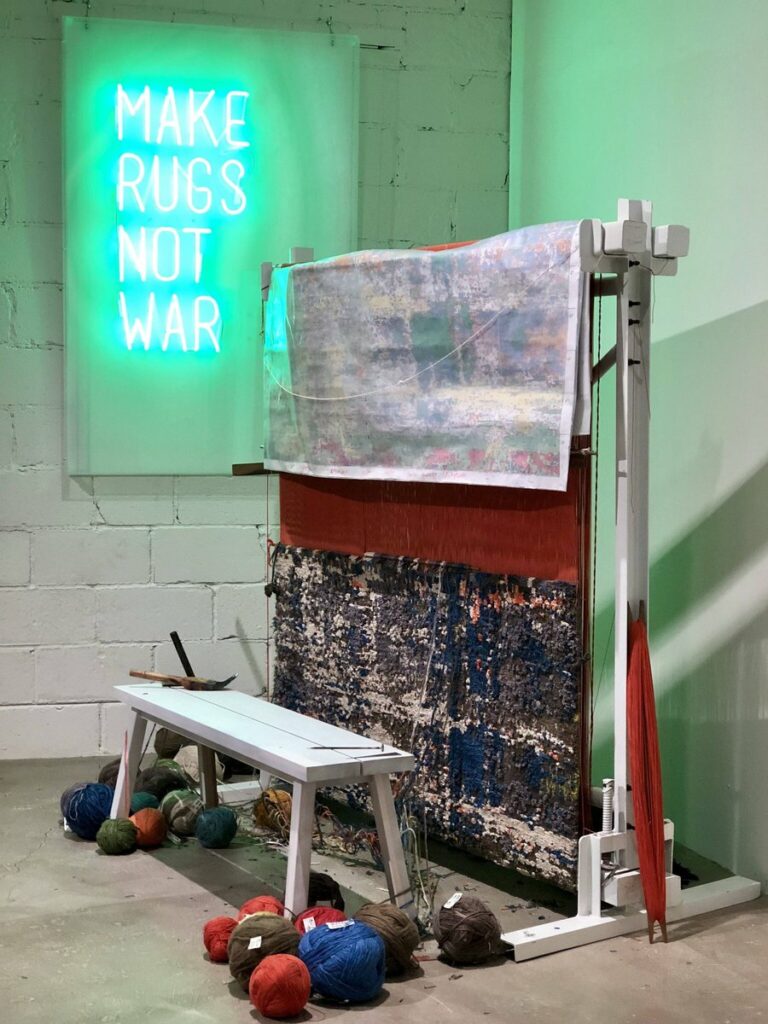 View a selection of evolving works and updates to the collection designed by German rug designer JAN KATH at their new showroom located in the Armoury Design District. Visitors can experience the complex production of the pieces first-hand, as Sanchair (Jan Kath's son) will demonstrate the ancient craft of weaving on a knotting loom during live presentations.
When: October 21 – 22
Where: Finlay and Kath Inc., 1627 W 2nd Ave.
4. SwitzerCultCreative + Greenscape Design & Decor Collaborative Installation
Visit the new SwitzerCultCreative showroom in the Armoury Design District for the opening reception of their collaborative installation with Greenscape Decor & Design. This installation brings together two of Vancouver's creative greats for one exciting collaboration. The installation will be on display for the entire month of October so attendees can stop by any time during regular hours, or can take in the installation from the showroom window 24/7.
When: October 2 & 7
Where: SwitzerCultCreative, #102 – 1636 W 2nd Ave.
5. Tilted to Center: A Painting Exhibition by Zoë Pawlak
In this exhibition, which officially opens Zoë Pawlak's showroom to the public, the artist explores our limited capacities and expansive energy through painting. The vessel holds a place of honour while merging two distinct energies: the outside forces and the internal body of the centered object. Employing the vessels as a metaphor, our bodies are holding spaces for all that flows through us, from external pressures to embodied emotions. The work of being human is to navigate this duality, which Pawlak captures in her deeply-felt newest collection. Register for the opening reception here.
When: October 1-8 (Opening Reception October 1, 5pm – 8pm)
Where: 1675 W 2nd Ave.
6. Kitchen Stories at bulthaup with Emily Lycopolus – Author of Cedar & Salt
bulthaup's stunning kitchen showroom in the heart of Gastown hosts attendees for an afternoon of canapés, cocktails, and stories from Emily Lycopolus' Cedar & Salt cookbook. Learn to bring the flavours of Vancouver Island into your kitchen with delicious, approachable recipes that elevate the Island's unique offerings. Register here.
When: October 2, 2pm – 4pm PDT
Where: bulthaup, 93 W Cordova St.
7. Creative Matters + Campaign for Wool (Toronto)
For those based in Toronto, this workshop hosted by Creative Matters in collaboration with The Campaign for Wool in Canada is not to be missed. October is Canadian Wool Month and this event celebrates the occasion with the introduction of a new product: Needle Felted wall coverings made from 100% Canadian wool. Needle felting is an age-old process and these soft wall coverings made with local, sustainable Canadian wool bring all the benefits of wool to any space. The benefits of using wool in interiors include natural fire resistance, sound insulation, and the ability to naturally clean the air. Participants will explore the history of needle felting and will even have the chance to create and take home their own handmade needle felted art piece. Register here.
When: October 19 – 21 (11am – 12:30 pm EDT)
Where: Creative Matters Inc., 532 Annette St. (Toronto)
8. fruitsuper SHOP Opening Reception (Seattle, WA)
Join the fruitsuper SHOP team at their Pioneer Square location in Seattle for the opening of their latest art exhibition.
When: October 7
Where: fruitsuper, 524 1st Ave South (Seattle)
Refer to our virtual map to see all the IDS Vancouver 2021 micro events happening around town this October.
Virtual Talks:
9. Casey Hrynkow at Creative Mornings Vancouver on the theme of "Design"
Join the Creative Mornings Vancouver team for a virtual presentation by Casey Hrynkow on the broad subject of "design". A design researcher, strategist, facilitator, and educator, Casey also ran one of Canada's most respected design firms for 35 years. This digital event will also feature multi-instrumentalist musician Alex Maher who will fuse electronic pop, jazz, funk and soul in a live performance. Register here.
When: October 1, 8:30am – 10:30am PDT
10. West Vancouver Art Museum's Virtual West Coast Modern Home Tour.
Tune in for a 1-hour film that showcases some of West Vancouver's most iconic West Coast modern homes. This annual event is typically presented as an in-person Home Tour, but with COVID-19 restrictions in place, the West Vancouver Art Museum is pleased to present a virtual format.
When: October 28 – 29 (48 hours access)
11. Designing the Interior of One of the Greenest Homes on the Planet.
This virtual seminar joins an expert panel to explore what it means to design the interior of one of the greenest homes on the planet. What kind of sustainable design aspects are included in the greenest homes in the world? Attendees will explore strategies used in creating 'The Confluence' house, including how to integrate salvaged/reclaimed products, biophilic design, timber framing, local sourcing, waste diversion, etc. You'll also take a look at the gorgeous interior spaces that are made possible with sustainable practices, and a take-away sheet will be provided so that you can easily replicate these actions in your own work.
When: October 5
IDS X LIV Design
IDS Vancouver's role in galvanizing and showcasing the best of Western Canadian design cannot be understated. Each year, the design community is brought together to share their creativity, processes, and product with peers and the community as a whole, fostering a deeper understanding of the multi-faceted elements of design. Adapting the hybrid-digital delivery model pioneered during last year, the 2021 edition continues to show how the design world is up to the task of innovating in unprecedented times.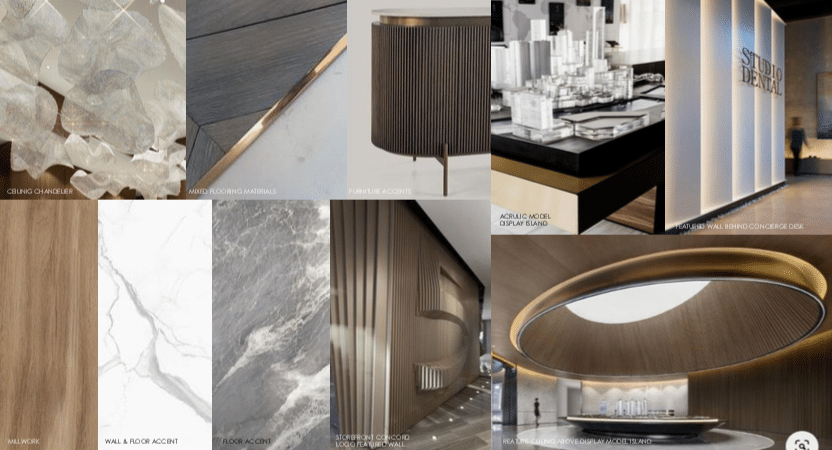 Over the years, LIV Design has participated in unique and engaging ways, creating immersive experiences in the form of an award-winning IDIBC booth (2018), VIP Lounge (2019) and this year, as part of the new IDS 360° experience. 
Here's a look down memory lane from previous Vancouver Interior Design Shows:
2018 IDS Vancouver – IDIBC Booth
A thoughtfully and beautifully designed space intended to educate the general public about the interior design profession, highlighting industry achievements and, finally, serving as an inviting, gathering space for industry and trade show events. Featuring timeless, elegant designs in shades of terracotta, pink, and deep teal and punctuated by a daring, floral wall covering, we ensured IDIBC's booth left a lasting impression on each and every visitor.
2019 IDS Vancouver – VIP Lounge
Inspired by the IDS 2019 theme of Design DNA, the LIV Design team employed timeless design elements and principles such as line, shape, form, colour and pattern and exquisite interior materials and finishes, to create a regal and relaxing VIP experience for IDS Vancouver 2019 VIP Lounge guests.
2020 IDS Vancouver – IDS 360° Featured Contributor
IDS 360 is a virtual series created by Interior Design Show Vancouver to highlight handpicked, diverse brands and their experiences in a post-pandemic design world. We were honoured to be featured in this digital showcase last year. During our time, we discussed our approach to design, specifically Visually Led Design, and how our studio also incorporates branding, animation, illustration and CG artistry into our design practice.
As IDS 2021 is just getting started, we'll be sharing more on what's happening across the design community in the coming days – follow us on Instagram to stay up-to-date. 
---
Stay connected with LIV Design Studio – Subscribe to our newsletter here.