Though celebrations may vary, the spirit of the holidays is still vibrant in hearts and homes across the country. As with so much of our lives, this year has cast the spirit of giving in a new light, and has helped us to rethink the way in which we approach the holidays.
While whittling our worlds down to our tiny little bubbles, we have been delighted to explore the varied selection of treasures we have available to us right here at home. In doing so, we have found that shopping local gives us ample choice of gifts while giving back to the communities that make our little worlds so vibrant. Thus, we have put together a list of our favourite local shops, businesses, and products that have the perfect gifts for homebodies, foodies, and self-care savants.
Home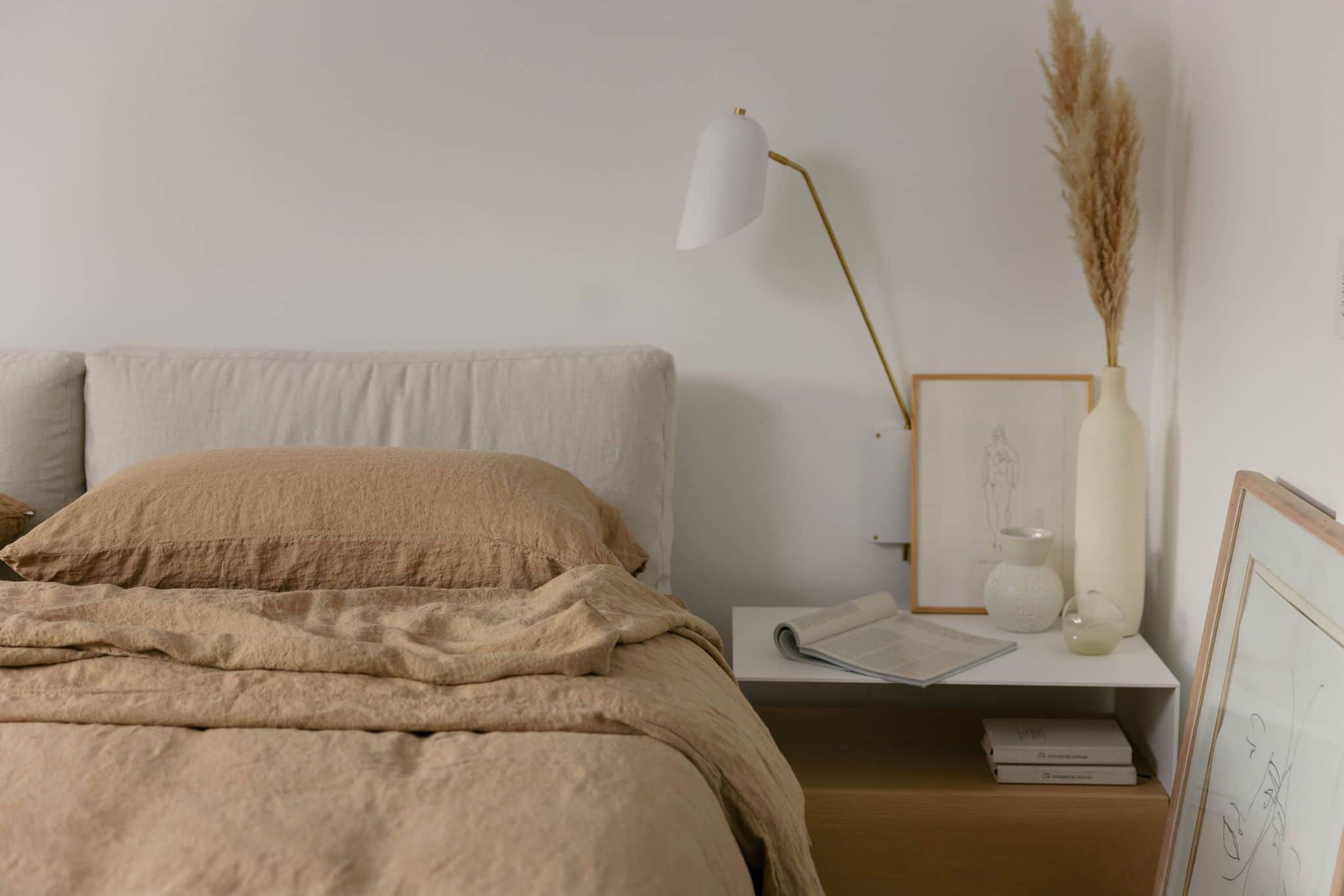 This year, staying home has provided many with an opportunity to curate their homes, creating their own ideal oasis from the chaos and uncertainty of the outside world. Help your loved ones continue to create their best hygge lifestyles with the selections ahead.
Hana by Celsia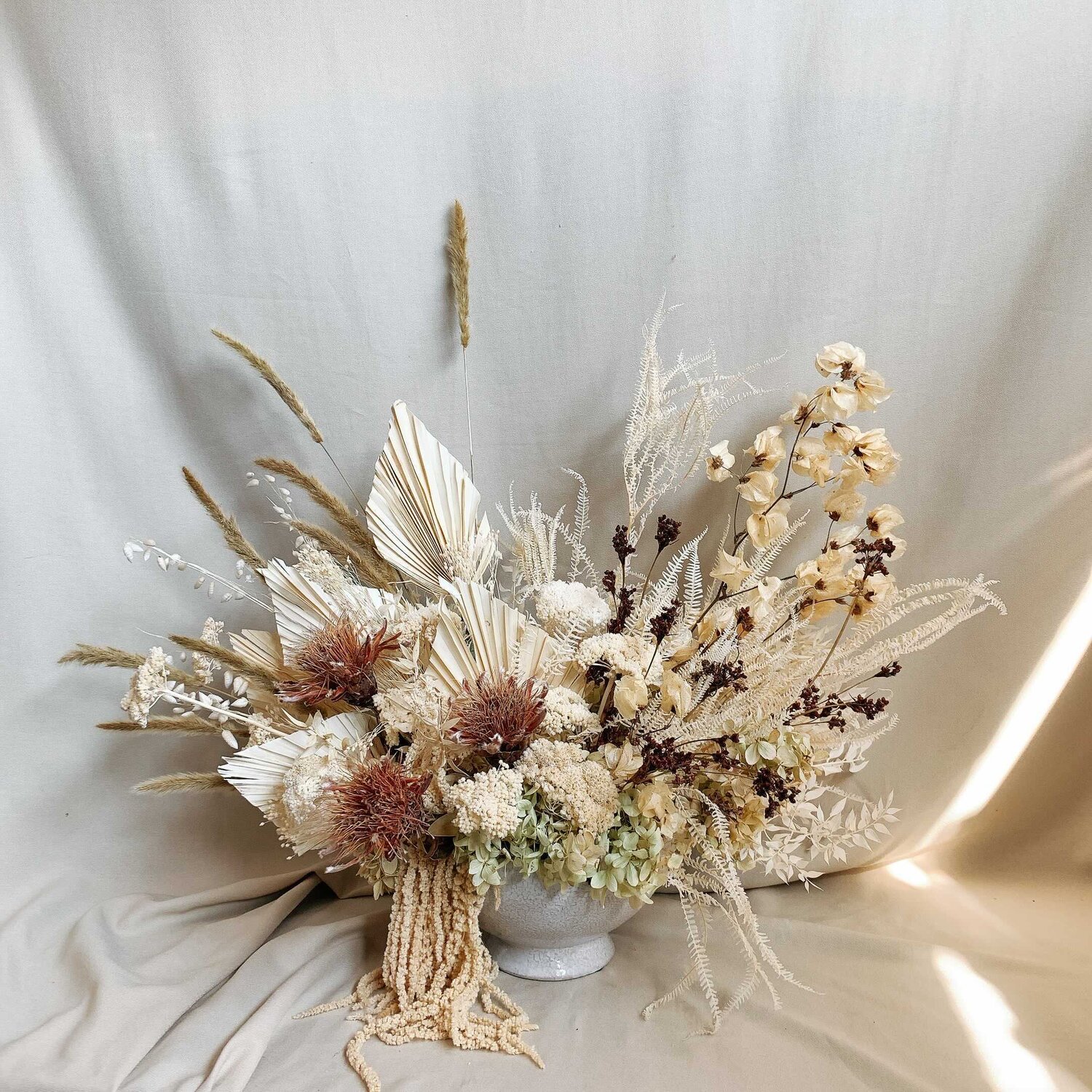 Kitsilano flower boutique, Celsia, has long been a top destination for gorgeous blooms and ethereal creations. With HANA by Celsia, the creators of Celsia have become even more involved with the Vancouver design community. Where Celsia is about celebrations and floral sentiment, HANA is floral design for spaces, offering designer arrangements and conceptual installations. Flowers for the holidays may not seem to be the obvious choice, but an artistic arrangement like the Designer's Choice from HANA or the stunning dried bouquets from Celsia are sure to surprise and delight.
LIV Design Studio Exclusive: Use promo code LIVHOLIDAY15 at Celsia Floral Shop and HANA by Celsia for 15% off your plant or floral order!
Sömn
Perhaps the most essential element of home comfort is texture. For enduring classics with a soft touch, Sömn has blankets, bedding, and bath. This local brand prioritizes restful sleep and relaxation, along with natural materials and expert craftsmanship. While perfect for cozying up in the colder months, Sömn linens and weaves are designed to be enjoyed all year round. The Eco Cotton Waffle Throw Blanket is a fan favourite among the LIV Design team.
AVA Grows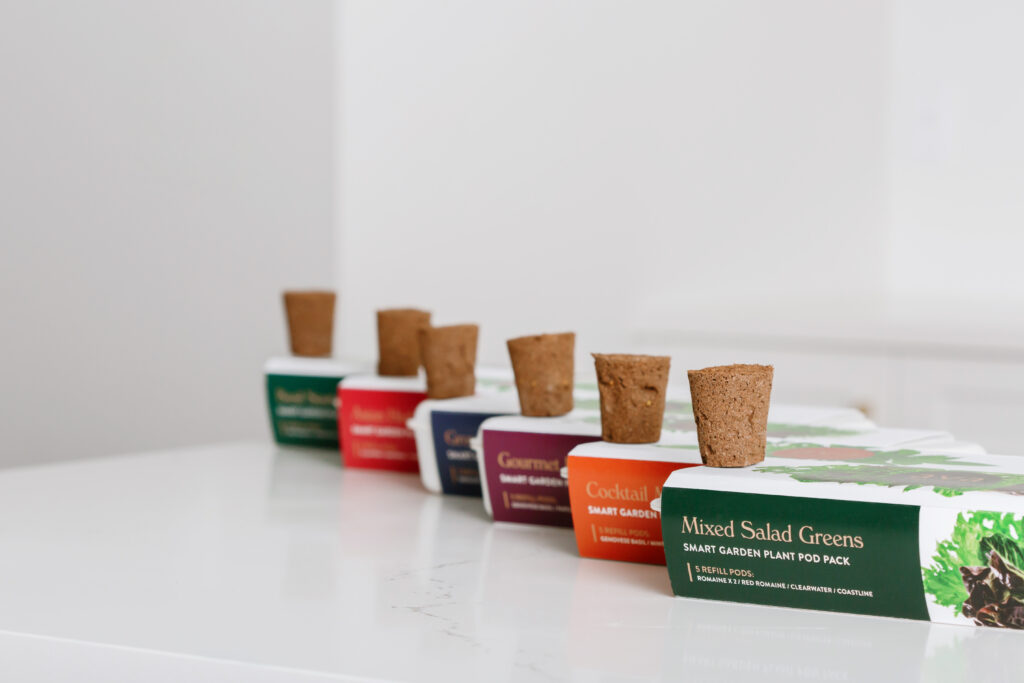 Incorporating greenery into the home is particularly mood-elevating when living in this cloudy, rainy city. A home garden from AVA Grows brings that splash of lively colour, along with delicious herbs and greens ready for the taking. A gift suitable for gardeners and tech lovers alike, AVA Byte features a self-watering system, embedded environmental censors, an HD camera to capture growth, and compatibility with the AVA Smart Garden App to monitor progress. As a bonus, AVA has also partnered with TreeEra to plant a tree for every holiday pod pack purchased.
Old Faithful Shop
For the one who has everything, you need a shop that has everything. With curated collections of homewares, furniture, plant pots, and accessories, Old Faithful Shop specializes in stocking heirloom items that will complete homes for generations. Ideal for modern minimalists, Old Faithful specializes is sleek Scandinavian designs and traditional Japanese utilitarianism.
Cadine
For more handcrafted home goods, the timeless selection at Cadine denotes easy sophistication with a touch of lasting luxury. With exquisite leathers and fine attention to detail, Cadine makes each piece feel like an instant classic. From leather coasters and cushions, to luxury handbags, fashion and accessories, each piece is designed to withstand time, increase in sentimental significance and seem to get better with age.
Culinary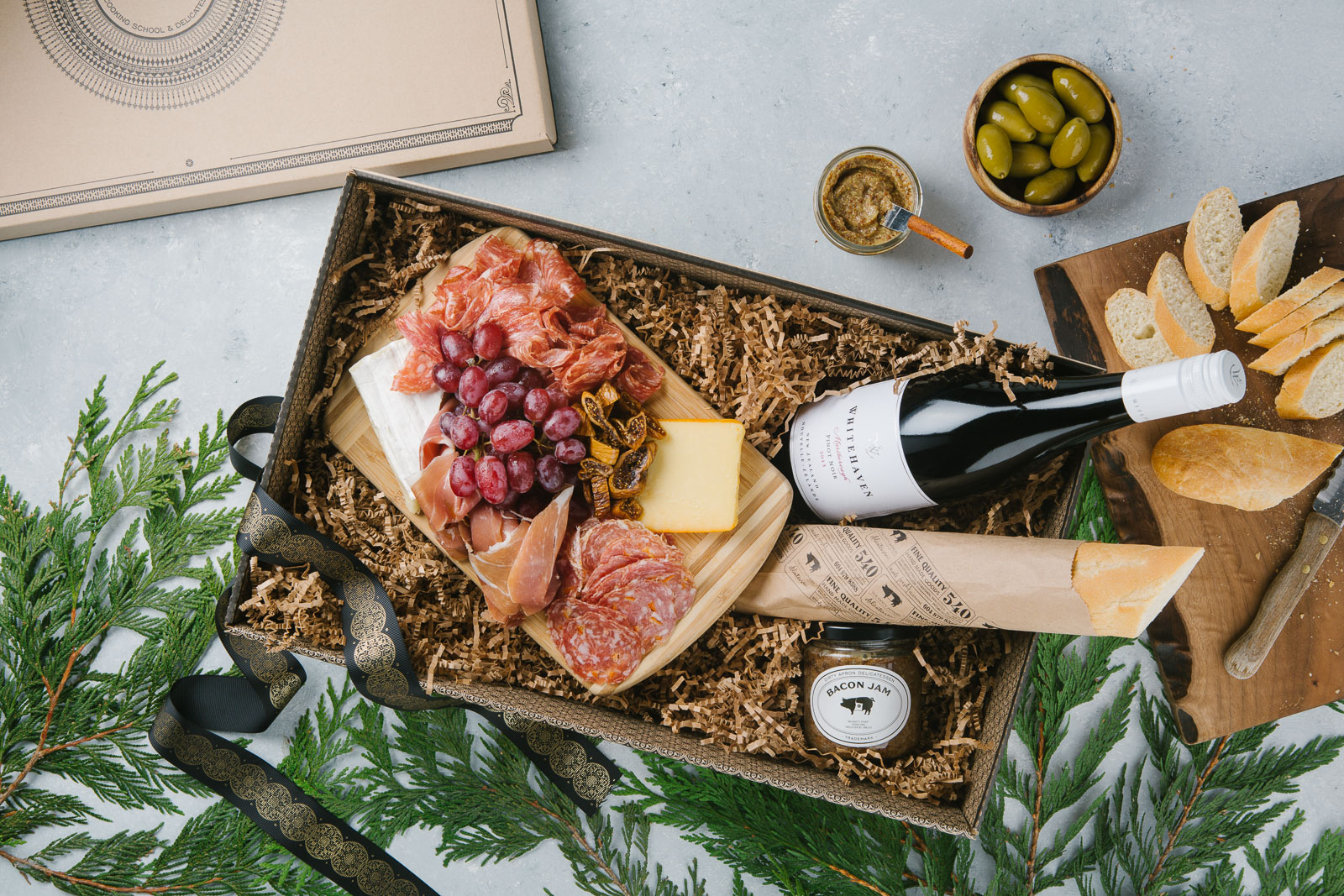 While we may not be able to share a meal with our favourite foodies this year, sending a locally-made tasty treat is still a great way to connect. Think outside the chocolate box and consider one of these creative alternatives.
Ai & Om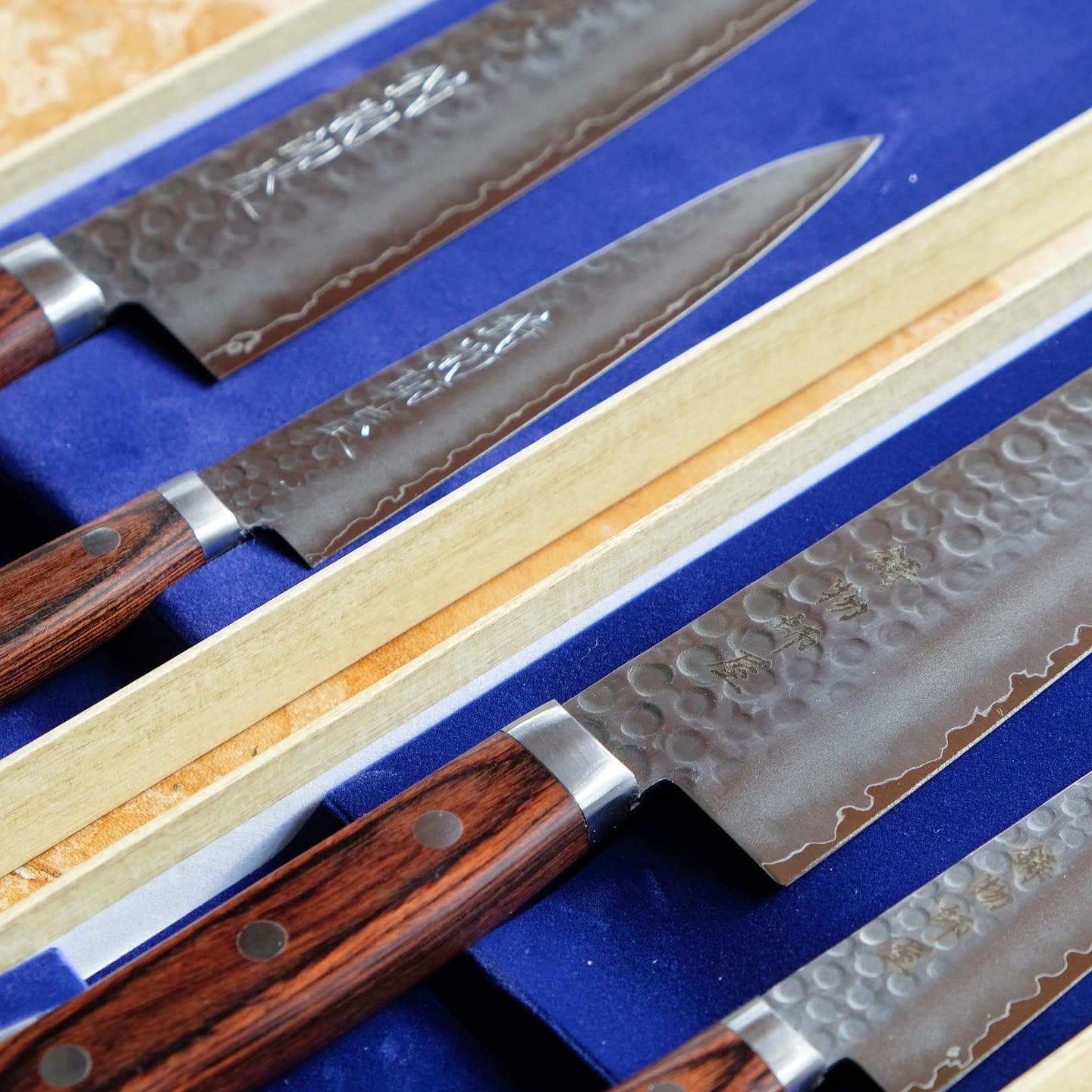 Any chef will tell you that the most crucial tool in the kitchen is a chef's knife. Ai & Om specializes in Japanese knives that cater to professionals and amateurs alike. Of course, the Chinatown shop also carries outdoor & pocket knives, sharpening accessories, and other woodworking tools, but their partnership with Tosho Knife Arts and long history serving top restaurants in Vancouver make Ai & Om a premier destination for top quality cooking knives.
Duchess Cosmo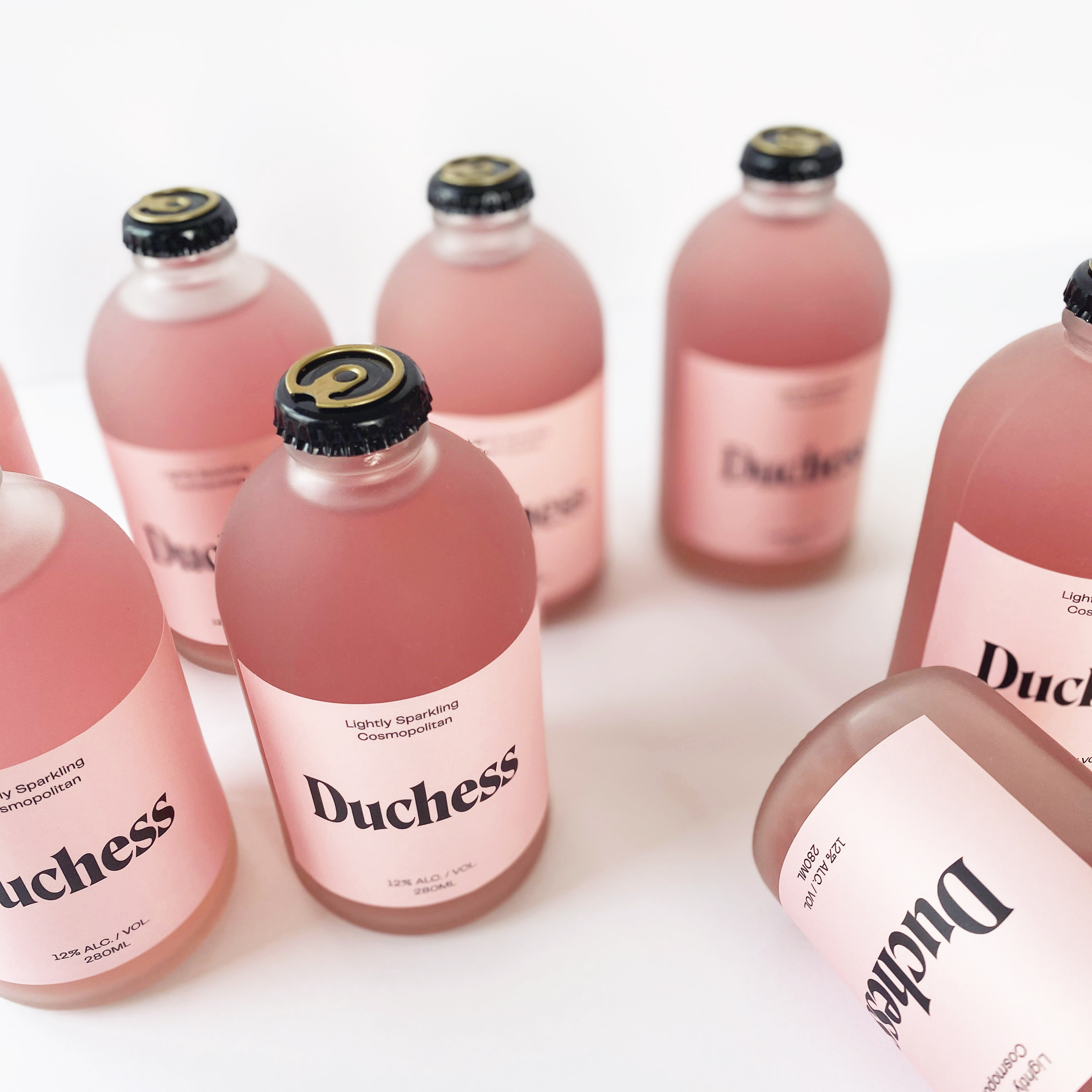 New on the scene, these cocktails are made for foodie royalty. Duchess Cosmo, just launched in November with preorders shipping December 2nd-4th, bottles sophistication and smooth style in a custom glass. Don't be fooled by the pretty pink drink; Duchess Cosmos aren't sugar sweet. These classic cocktails are made in Vancouver with carbonated water, vodka, real lime and cranberry juice, and natural orange flavour.
Dirty Apron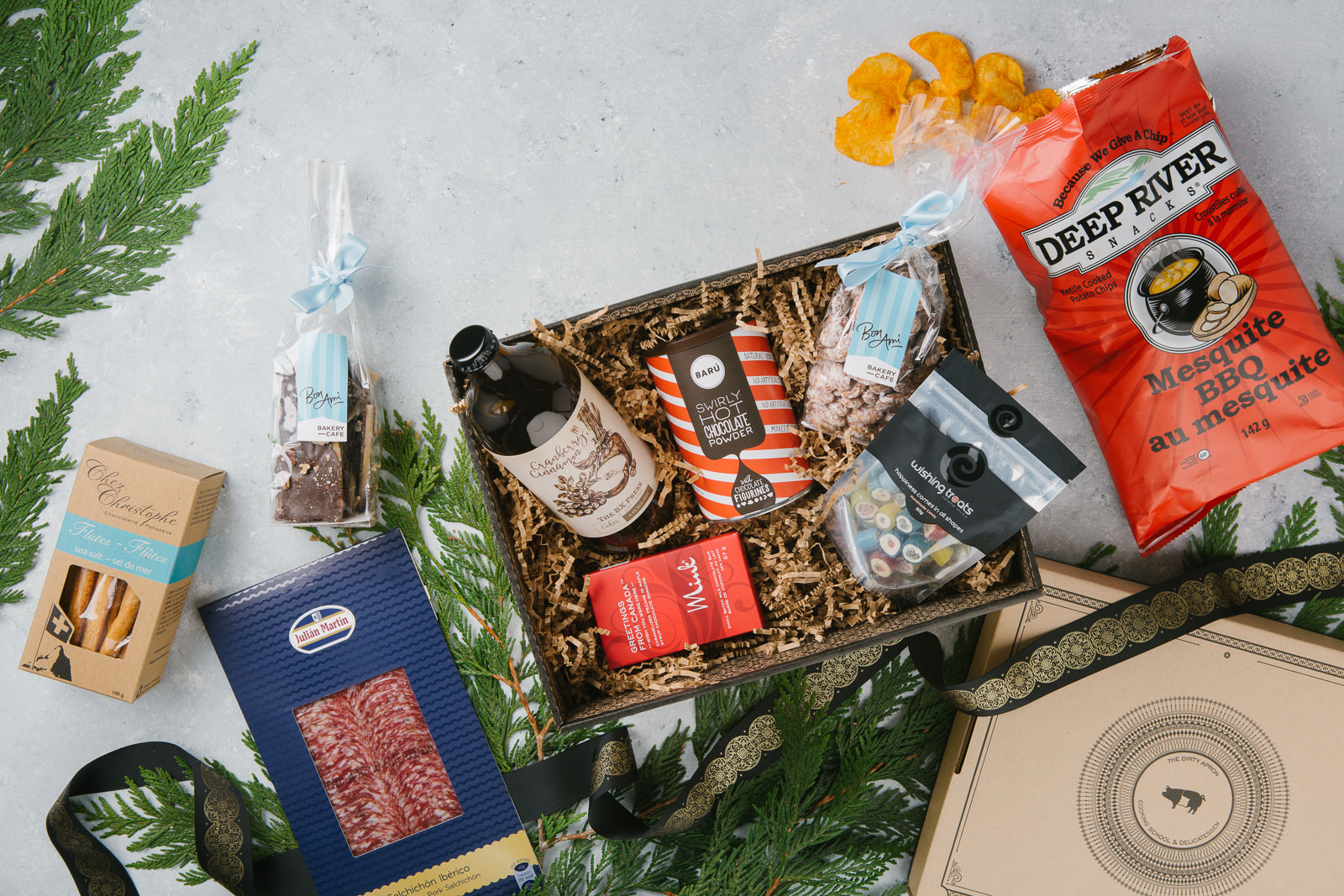 For the sophisticated snacker or world traveler on your list, the Dirty Apron has the ultimate snack passport: The Snacker Gift Box. After gathering delectable treats from all over the world, the catering company and delicatessen has gathered a varied assortment of sweet, salty, chewy and crunchy snacks and small eats. For a more refined culinary experience, The Fresh Feast Gift Box features artisanal cheeses and charcuterie, fresh baguette, olives, pickled vegetables, house-made Dirty Apron spreads, and more. Polished off with a hand-selected bottle of wine, this gift box is sure to make for a jolly evening.
Flourist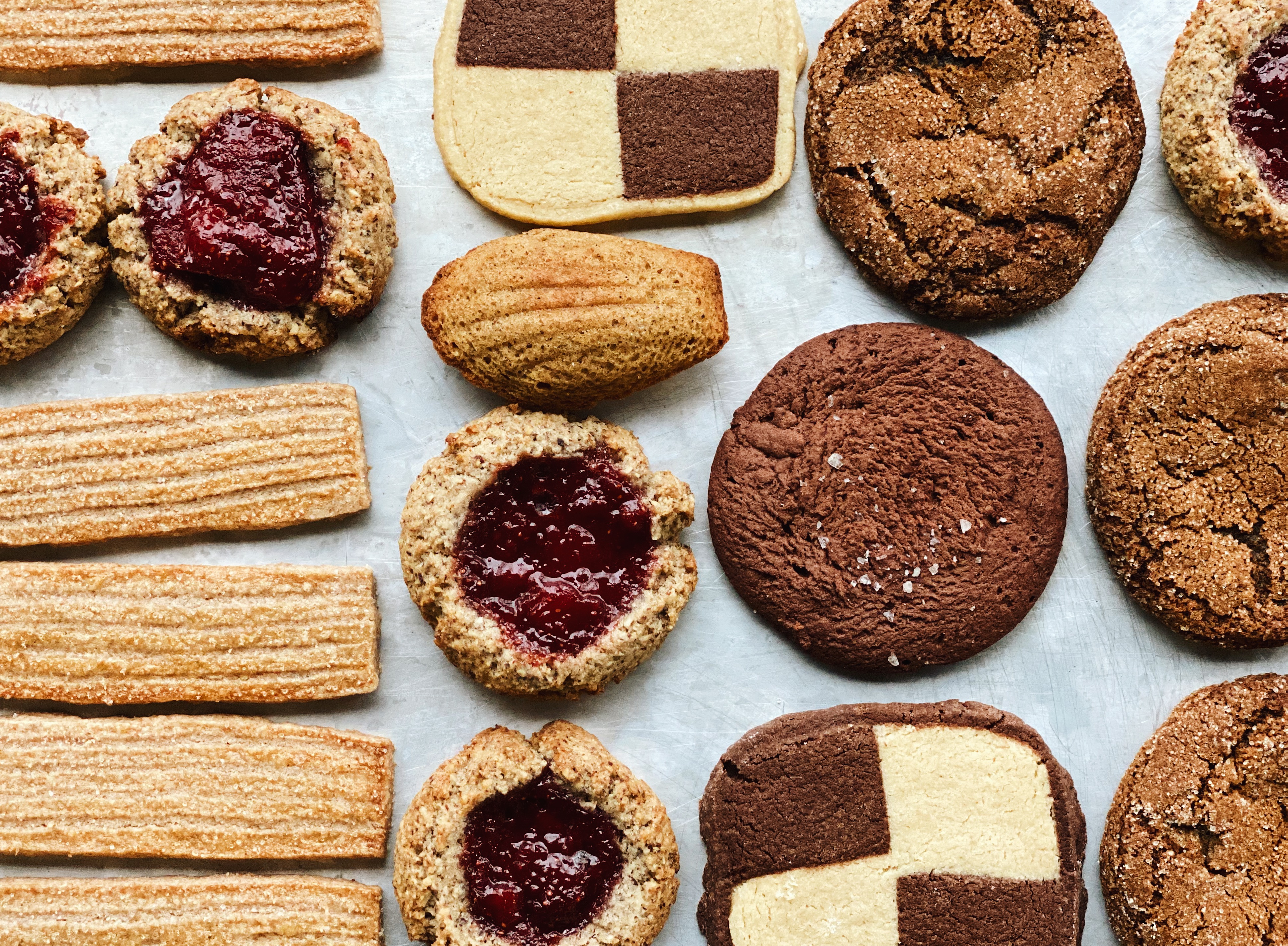 After years of operating out of pop up shops, Flourist Bakery and Flour Mill opened it's first retail location in East Vancouver in August of this year. A dry grocer for beans, grains, and flours, Flourist has expanded to include prepared foods, local groceries, and, of course, pastries and breads. Quarantine bakers will love the Starter Flour Bundle or the Sourdough Starter Jar, available as an add-on item for delivery. Combine this starter with the Sourdough Cinnamon Buns for full circle enjoyment, or the wildly popular Flourist Holiday Cookie Box for a classic sweet treat.
Caffe La Tana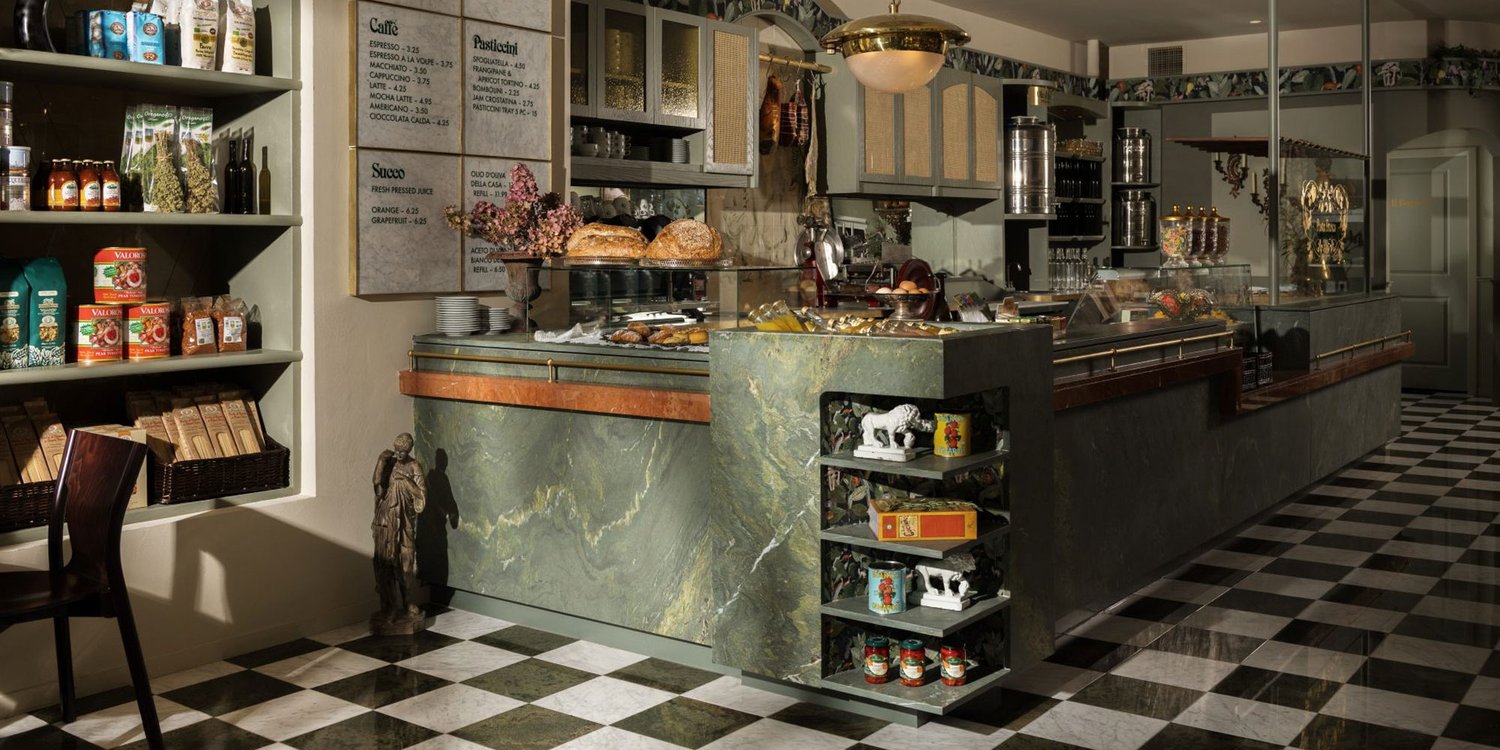 For those missing quintessential Italian cuisine, a delivery from the alimentari at Caffe La Tana is sure to satisfy the craving. From pantry essentials to meal kits, Caffe la Tana delivers sumptuous Italian flavours to Vancouver, North Vancouver, and North Burnaby. The Pizza Kit is an ideal gift for pizza lovers and couples, as it combines delicious local ingredients with a fun evening activity. If you're building your own cuisine care kit, make sure to include Olive Oil della Casa, the house olive oil that makes a full-bodied addition to any dish.
Wellness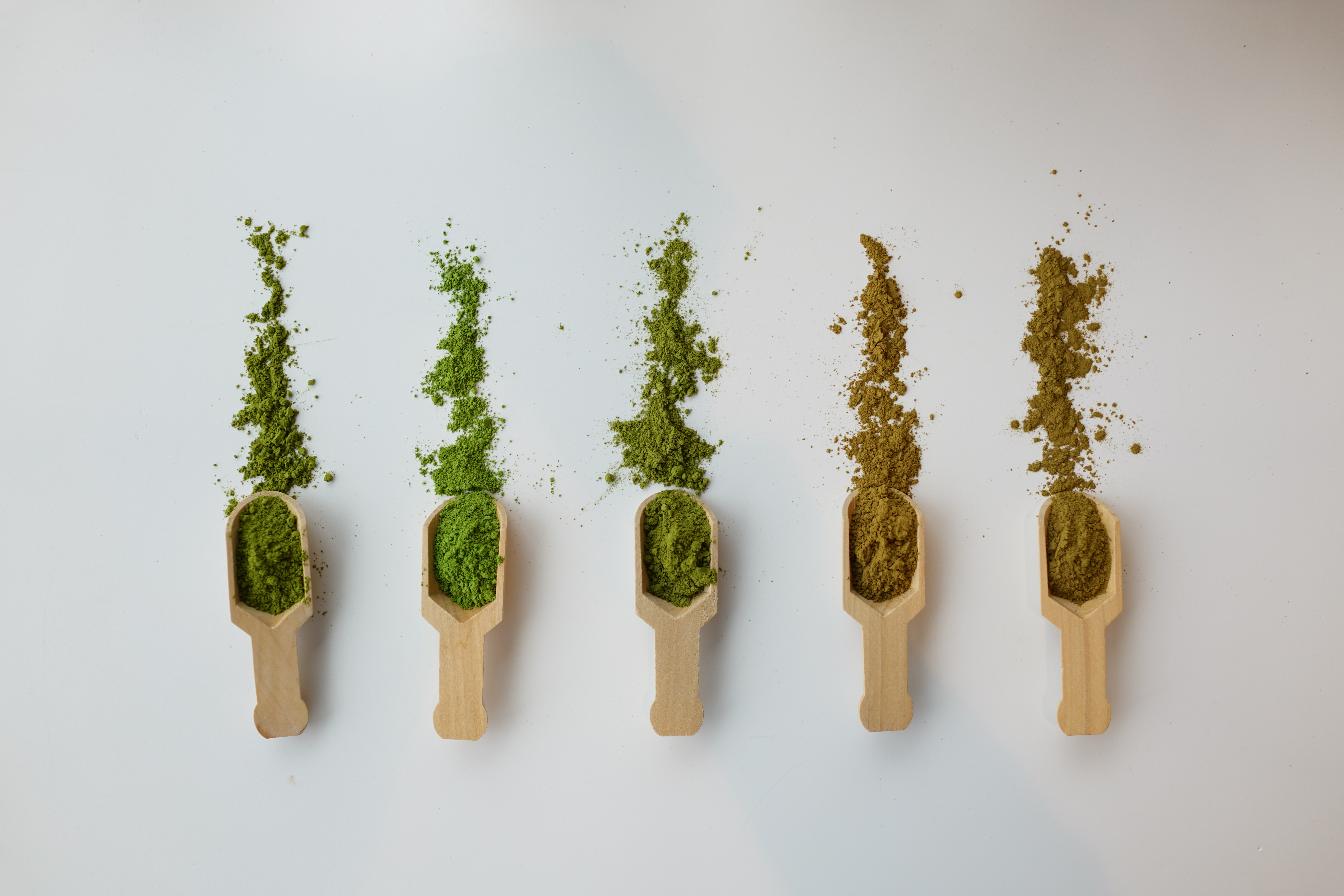 This year, many of us have redefined wellness and self-care, and what it means in our daily lives. Giving the gift of relaxation may seem an impossible task, but with a complete self-care gift set or even a cup of tea, the wellness journey can begin.
Old Joy Gift Boxes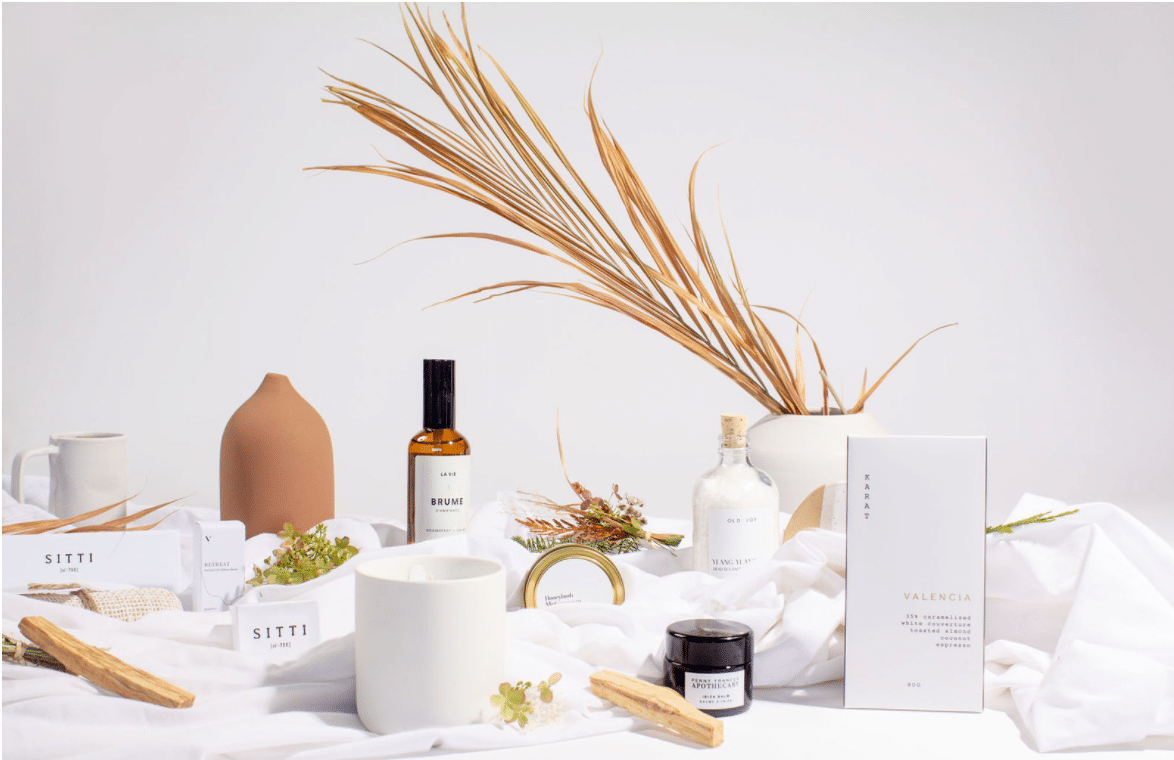 If you're looking to gift an entire wellness experience, Old Joy Gift Boxes have the personalized touch. With luxury goods gathered from Canada and the Pacific Northwest, these sustainable boxes have been curated for new parents, food lovers, and, indeed, self care enthusiasts. Our favourites are the Mysa and Elysian. For a more masculine touch, try the Duende.
Barber & Co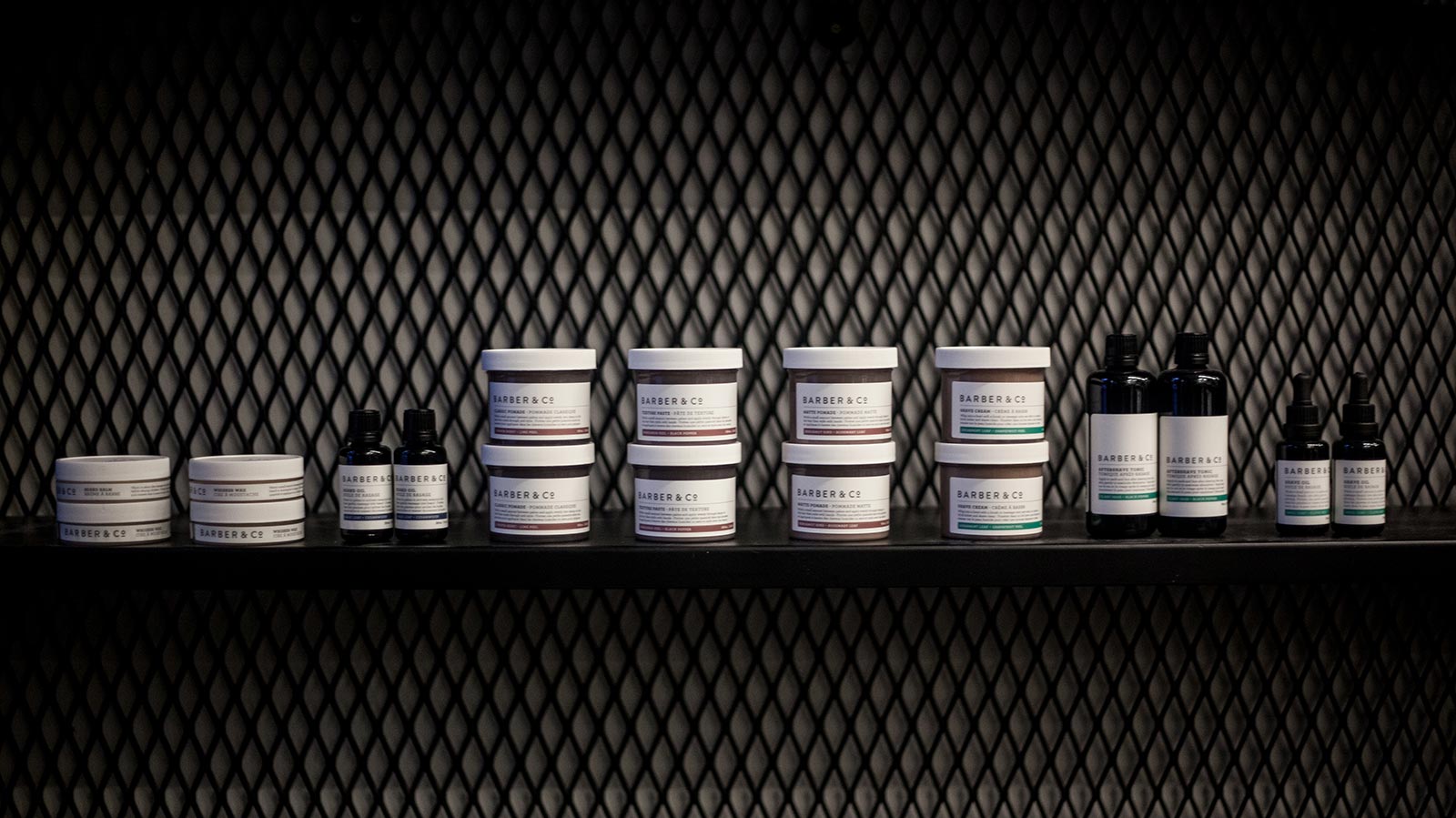 The grooming gurus at Barber & Co have not only expanded their barber shops nationwide, they have also created a line of simple but effective styling products tailored to the needs of their clients. The Classic Pomade is one of the most popular, and the entire line is made with natural ingredients, using sustainable practices. Pair the pomade with Beard Balm for a complete self care set.
Blume
Curling up on a cold day with a hot tea is one of life's small pleasures that can brighten even the darkest winter days. With Blume tea lattes, that aura of wellbeing warms from the inside out, with blends enhance sleep, calm the mind and settle the body using proven Ayurvedic herbs and adaptogens. The Unwind Bundle gathers four of Blume's most soothing mixes, including the LIV favourite, Cacao Turmeric Latte blend. For a more of-the-moment choice, the Immunity Bundle is a superfood immune system saver.
LIV Design Studio Exclusive: Use discount code DRINKDAILY for 15% off your Blume purchase!
Pehr
For parents, nothing says playful sophistication like Pehr. The female-founded brand, based in Toronto, has become a staple for stylish and eco-conscious parents and caregivers. Now, the brand has created apparel for little ones and grown ups alike: matching face mask sets for kids and adults, made from 100% organic cotton in assorted colours.
Paragon Tea Room
Beloved by bubble tea-drinkers and matcha connoisseurs, Paragon Tea Room is now ready to be enjoyed at home. The Ultimate Tea Discovery Kit has everything needed for a full day of relaxation. This set includes Ceremonial Matcha, Hojicha Powder, and Genmaicha Powder. The stone milled tea powders are pure tea powders sourced directly from Japan – and the Genmaicha is rare in this form, a hidden gem! These tea powders are ideal for making simple, delicious, creamy tea latte with a pungent tea flavour at home, or tea infused pastries and desserts.
---
After a year of simplifying our lives and compacting our circles, our eyes have been again opened to the resilience, craftsmanship, and artisanry of local creatives. Giving from the heart has never rung more true than choosing to support local businesses this giving season.
Be sure to follow our Instagram, and keep an eye out for exclusive hoLIVday giveaways with the brands listed in this article. From everyone at LIV Design Studio, Happy Holidays!