Creating Holiday Magic
At LIV, the holidays are a time of reflection, connection, and giving. Every year, we create custom-designed holiday greeting cards to send to our clients, suppliers, and partners to convey our heartfelt gratitude and to let them know how much we value them. Take a look at some of our past, custom greeting cards: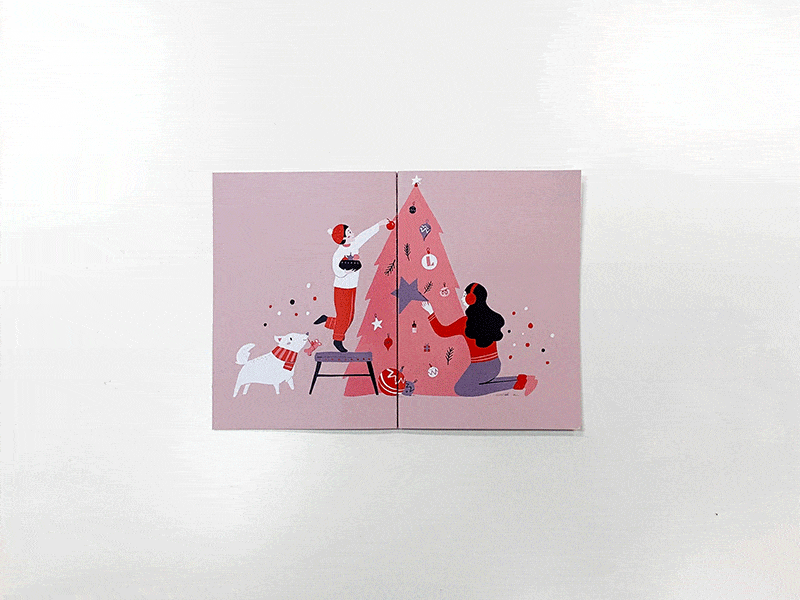 For the first time ever, we are sharing our designs with you. Our 2019 creations are now available for purchase in our Holiday Gift Shop!  
Inspired by our Mascots
This year, we also introduced our LIV Mascots – each one representing a key LIV focus area: TECH / DESIGN / CULTURE. Together, the three of them served as the inspiration for the design of our 2019 greeting cards.
Scan Into The Holidays – QR Experience Post Card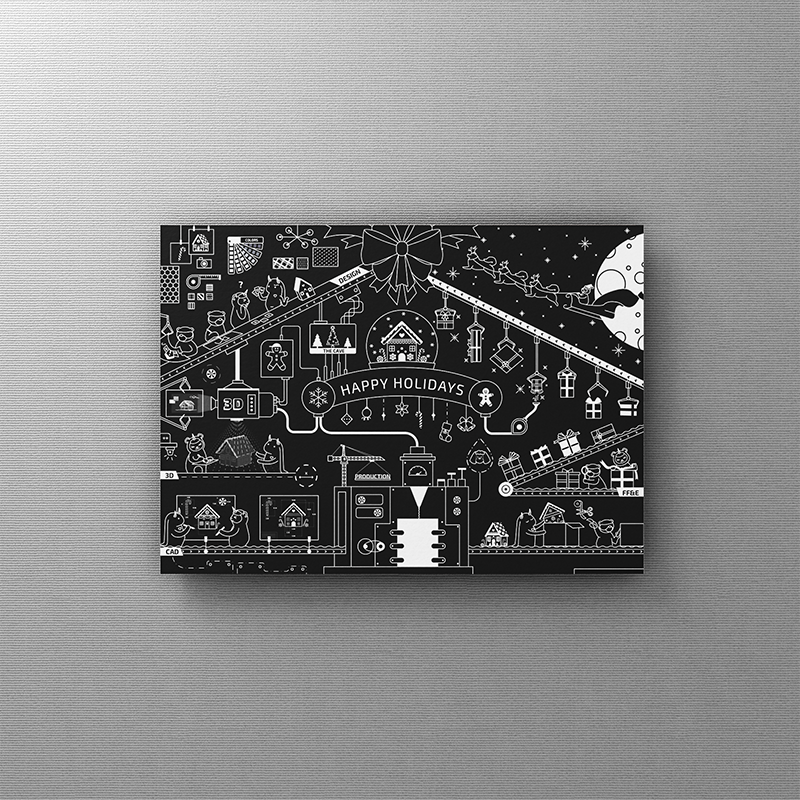 Behind The Design
The design philosophy for the postcard epitomizes the LIV approach – combining tech, design, and culture into one card:
TECH
QR codes (Quick Response codes) were first created in 1994 as a means to connect the real and digital worlds. Their use has been on the rise since 2017 – a trend set by Asia where QR codes have been seamlessly integrated into daily life. More and more, QR codes are now gaining in popularity in North America and Europe as well. With this in mind, our design team decided to incorporate a QR code feature into the design of one of our holiday cards.
For the postcard, a hidden QR code serves as the main interactive feature designed to enhance the card recipient's experience. Once the code is scanned, an animated holiday clip plays and sends warm holiday wishes to the viewer.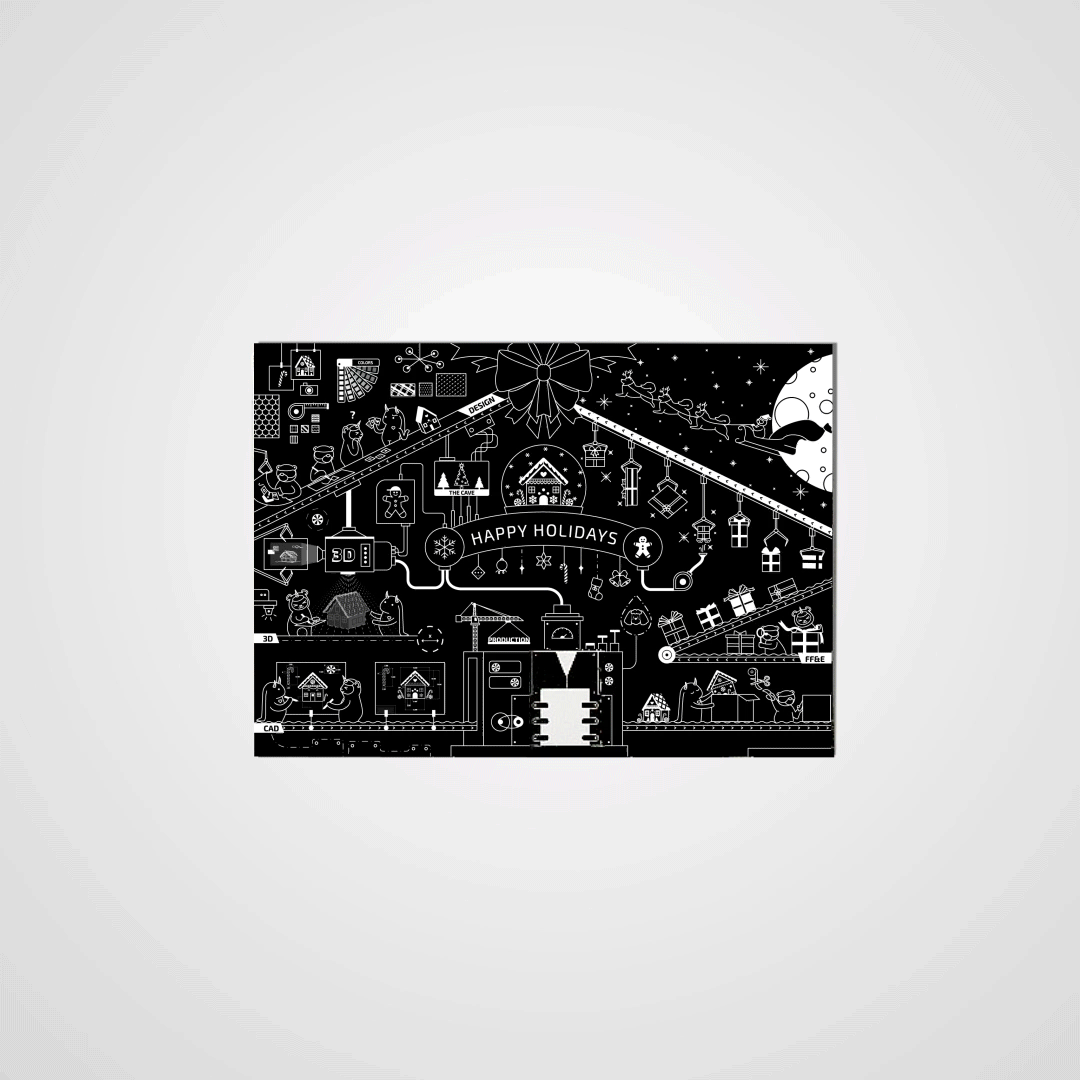 DESIGN
There are two design elements worth exploring for this postcard:
The inspiration behind the illustration.
The design of the postcard itself.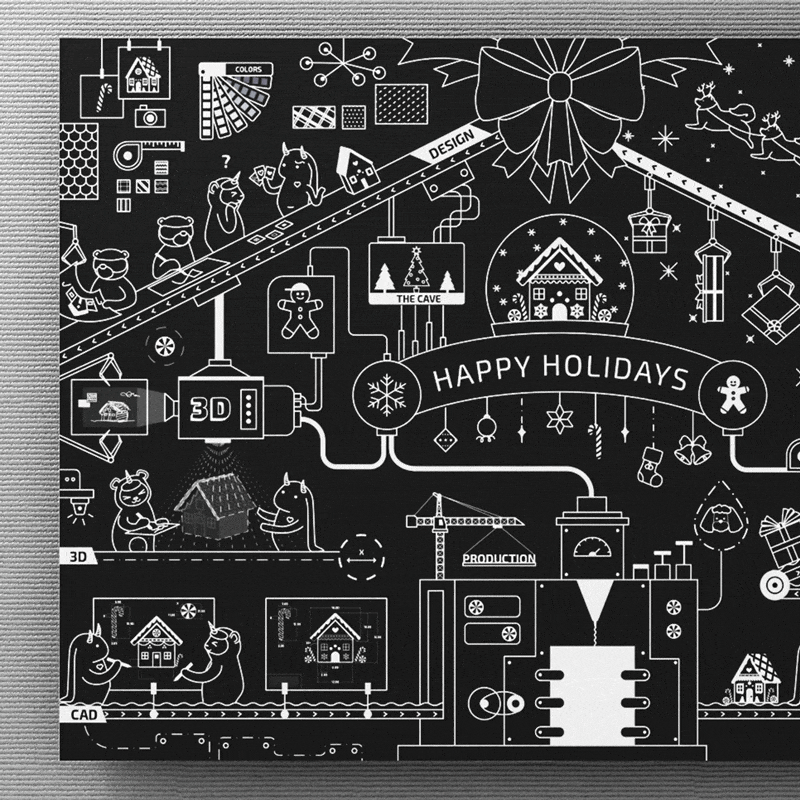 The illustration on the front of the postcard depicts the design process we follow at LIV Design Studio. Called Animation Lead Design, this process involves the following steps:
Preliminary design concept and sketches
CG rendering of concepts to help clients visualize the design
CAD drawings for construction
Construction administration phase
Staging
Project close out
This is a different process from most firms. By creating thoughtfully and precisely designed CG renderings, we can more effectively communicate a vision to clients and ensure the integrity of the final product. It is the most accurate way to fully conceptualize a design plan.
The black and white colour scheme, in turn, was inspired by the look and feel of original computer screens – a nod to early digital interactions.
CULTURE
There is nothing more important to us than fostering a vibrant, healthy team culture and working environment. The illustration on this postcard represents how we operate – harmoniously and collaboratively while having fun!
See and learn more about our QR Experience postcard here.
Holiday LIVing – 3D Pop-up Card
Behind The Design
For LIV, the holiday season is an important time of year to reflect, take stock, and honour the people who enrich our lives on a day to day basis – colleagues, suppliers, partners and, of course, family and friends. With this sentiment in mind, the concept for this second card set out to celebrate Unicornbear's ingenuity, Dragonbunny's magic, and LIV's gratitude.
The result is a thoughtfully designed card that shows off our whimsical side. A tasteful holiday-inspired illustration on the cover opens to a magical diorama that invites the recipient into an intricately designed, festive pop-up world featuring all three lovable LIV mascots.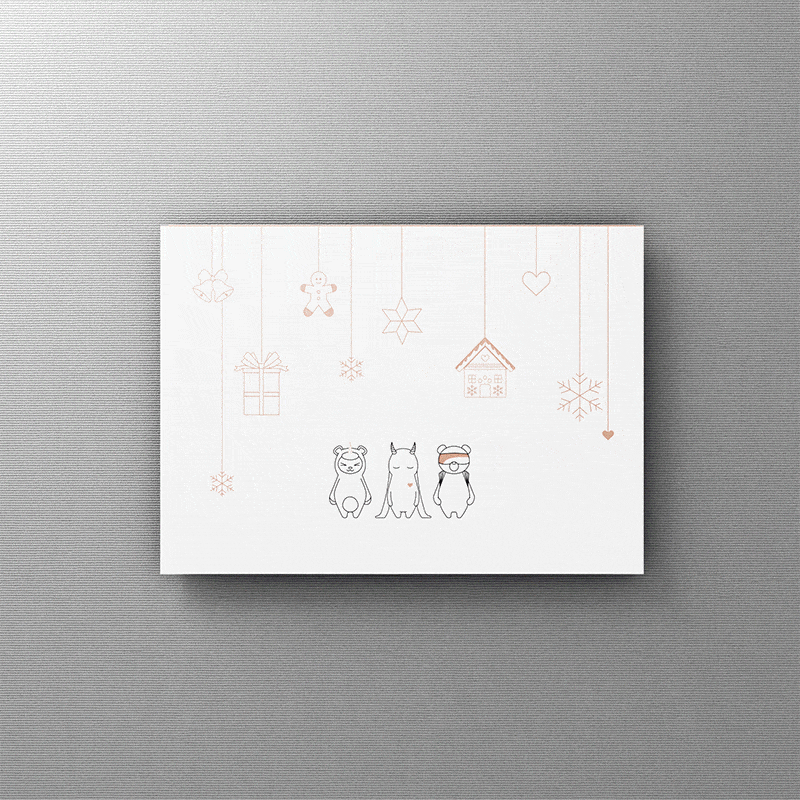 See and learn more about our 3D pop up card here.
More than just cards
We are so excited to be able to share our designs and inspirations. Curated collections and gift sets are now available for purchase on our website. The hoLIVday set and the Mini hoLIVday set feature combinations of our LIV greeting cards, limited edition gift tags, custom LIV tote bag and beeswax wraps.
View the full collection here.