IDS Vancouver Design DNA VIP Lounge
"Interior design to us goes beyond how things look – we design with the human spatial experience in mind; creating timeless spaces that marries with functionality."

Olivia Lam, Principal
LIV Design Studio prides itself on its global, user-centred and multidisciplinary approach that combines technology, culture and design to create multi-layered, wholly immersive experiences.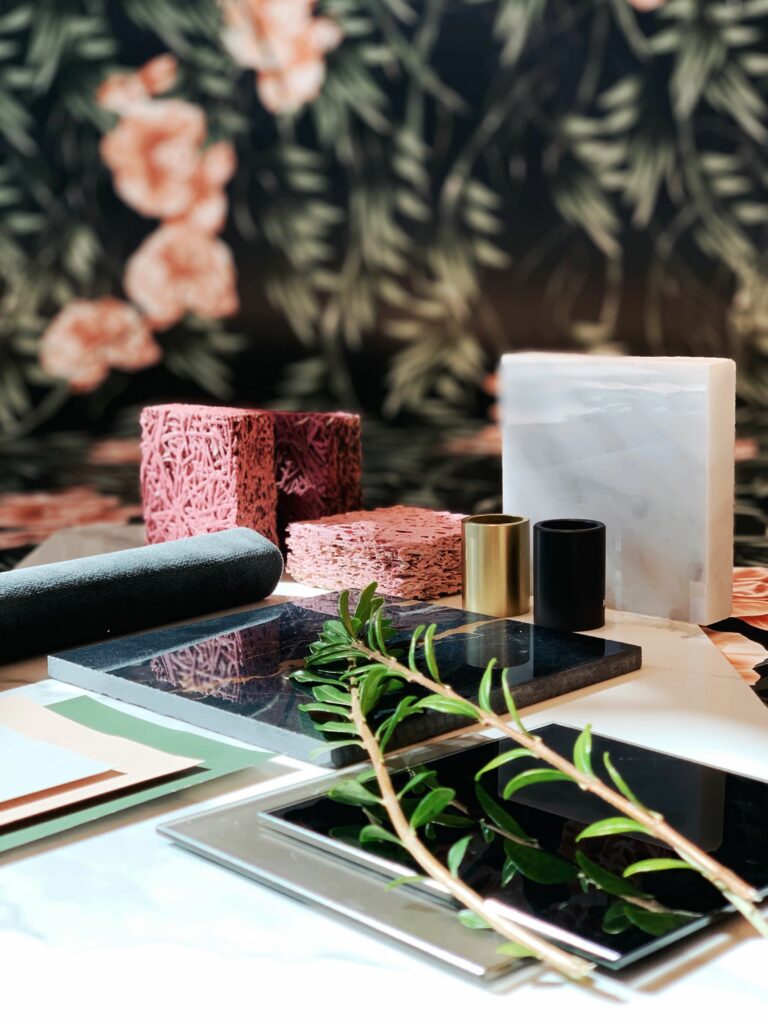 So when IDS organizers bestowed us with the design honours for this year's IDS 2019 VIP Lounge, we welcomed the opportunity to exercise our design chops – considered, intentional design that extends beyond how things look, to how they make people feel.
Understanding that IDS's intent is to provide visitors with some insight into the design process as well as showcase trends, designers and makers, our design team set out to create a complete spatial experience – a sumptuous lounge that offers VIP guests an escape from the amped-up energy of the IDS floor.
Design Concept & Inspiration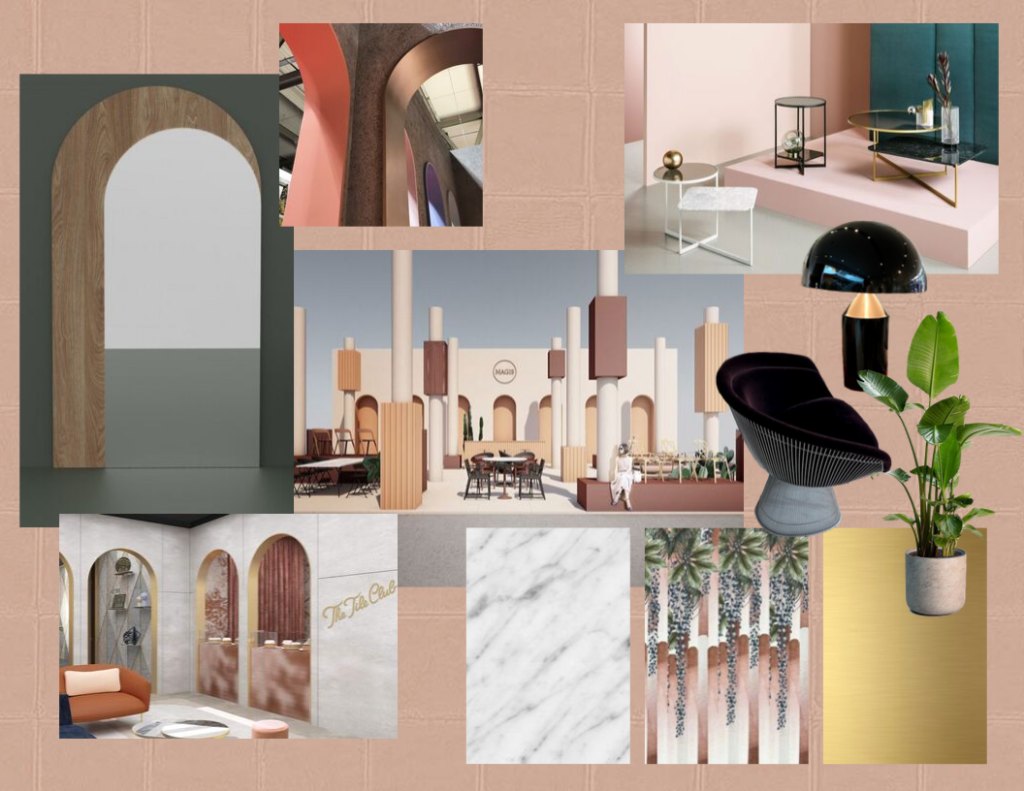 In a nod to the Design DNA theme of this year's event, LIV's vision for the lounge distills design to its core elements and principles incorporating lines, innovative shapes, elegant forms and colour to create a welcoming space.  Repetitive, grooved, millwork panels line the tall, exterior walls of the lounge creating a sense of mystery while classical double arches explode with colour and whimsy enticing visitors to see what's behind the walls and enter the lounge. Once inside, BAUX high tech acoustic panels – made of a recyclable, sound-absorbing wood wool material, line the walls while elegant flourishes, bespoke Candice Kaye wall coverings, natural elements and textured upholstery excite the senses and complete the space.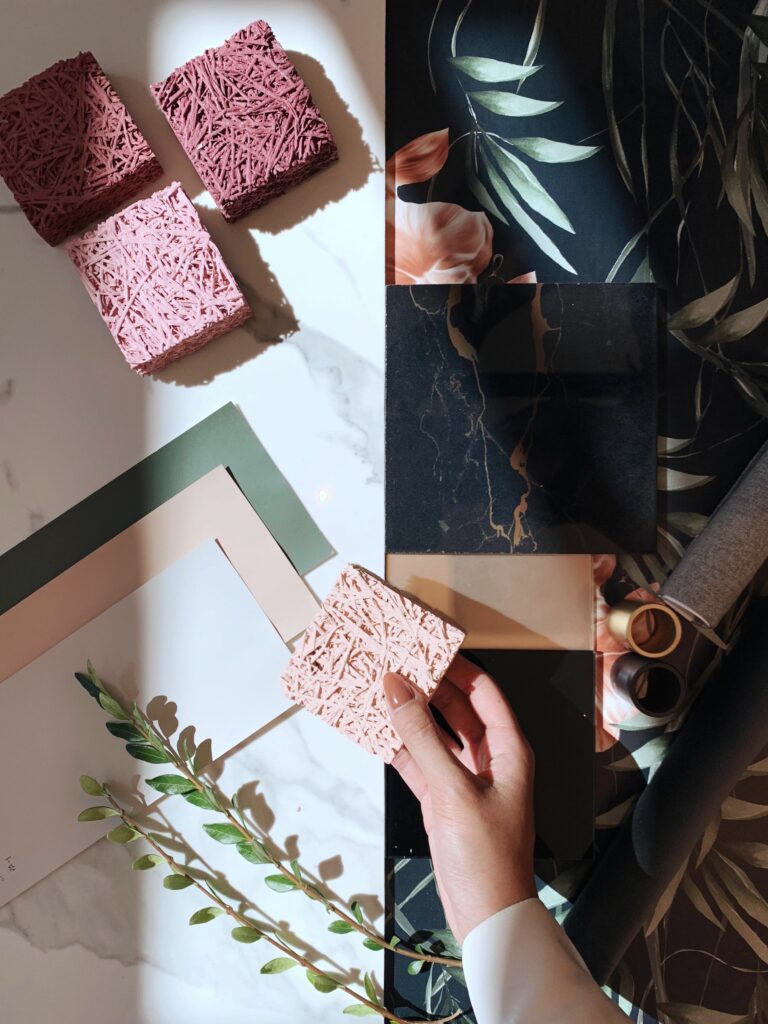 "Inside, comfortable seating areas featuring beautifully upholstered pieces by Inform Interiors, anchor either end of the space while colour, whimsical forms of varied scale, texture and material accent the walls," explains Seng Sengsavanh, Senior Interior Designer.
Occasional pops of pink colour enliven the lounge and contrast with the muted, sage hues of Benjamin Moore's "Backwoods" green which imbues balance and a refined calm to the lounge.  The three conversation spaces – two seated sofa areas and one dining table – feature carefully curated furniture groupings from Inform Interiors offering visitors options for collaboration, conversation or, simply, relaxation.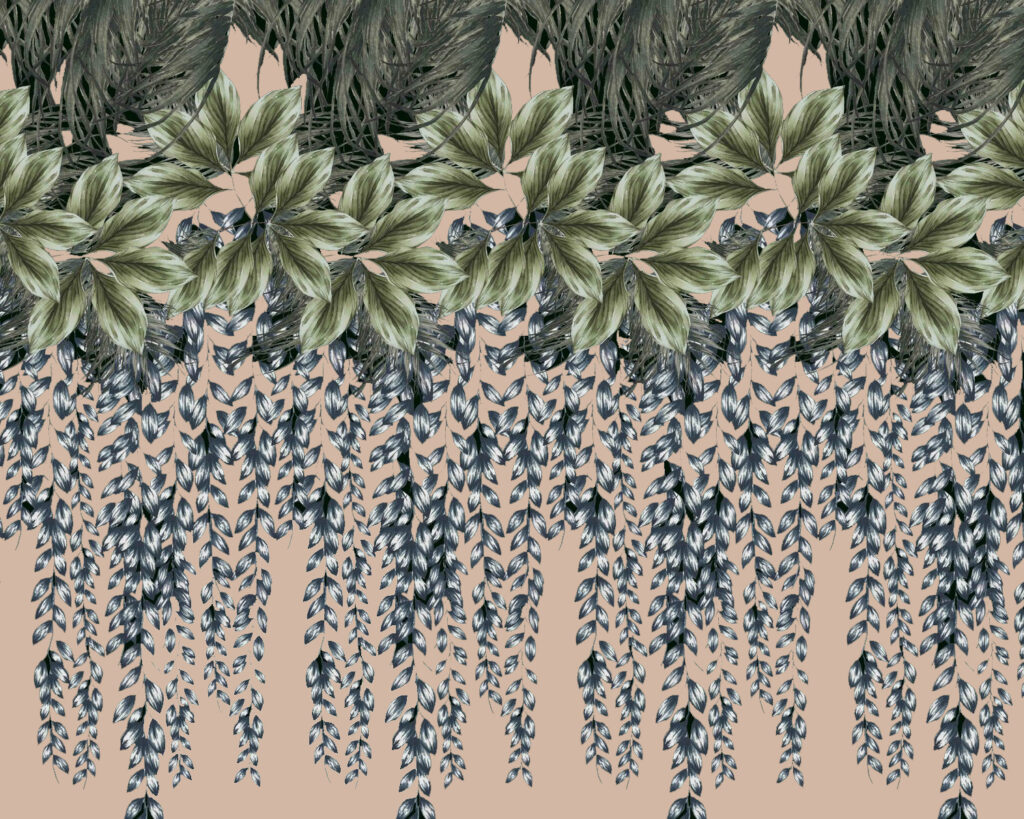 Ultimately, the IDS 2019 VIP Lounge exemplifies the essentials of this year's Design DNA theme -incorporating fundamental design elements and highlighting LIV's multi-disciplinary approach – in an evocative, immersive space that encourages visitors to relax, mingle and reflect on this year's event
Collaboration
The LIV Design team is thrilled to partner with a number of amazing suppliers and vendors once again for this year's IDS Vancouver 2019 Exhibition.
Special thanks to Focus Project Management, Candice Kaye, BAUX, Inform Interiors, Smart Films, Benjamin Moore, Shazcor, East India Carpets, Vancouver Woodcarving Inc., Julian Tile, Symmetry Lighting, and Hana by Celsia.
Be sure to check out the IDS Vancouver 2019 VIP Lounge which will be open to IDS keynote speakers, media and other VIP guests during all 4 days of IDS from September 26-29 at the Vancouver Convention Centre.
See here for our official press release and concept statement.