As LIV Design increasingly incorporate sustainable options into our design practices, we revel when we discover brands who already have this in check. Victoria-based sustainable goods company, Goldilocks Wraps, is exemplary of this. Goldilocks Wraps manufacture beautiful, all natural, beeswax wraps for the home. These eco-friendly alternatives to plastic wrap are handmade in Victoria, BC using locally sourced beeswax and feature a variety of design-forward patterns that we absolutely love.
As part of both our Spotlight and #LIVSustainably series, we talked to Goldilocks founder and entrepreneur, Amy Hall, to find out a little more about her innovative, sustainable small business.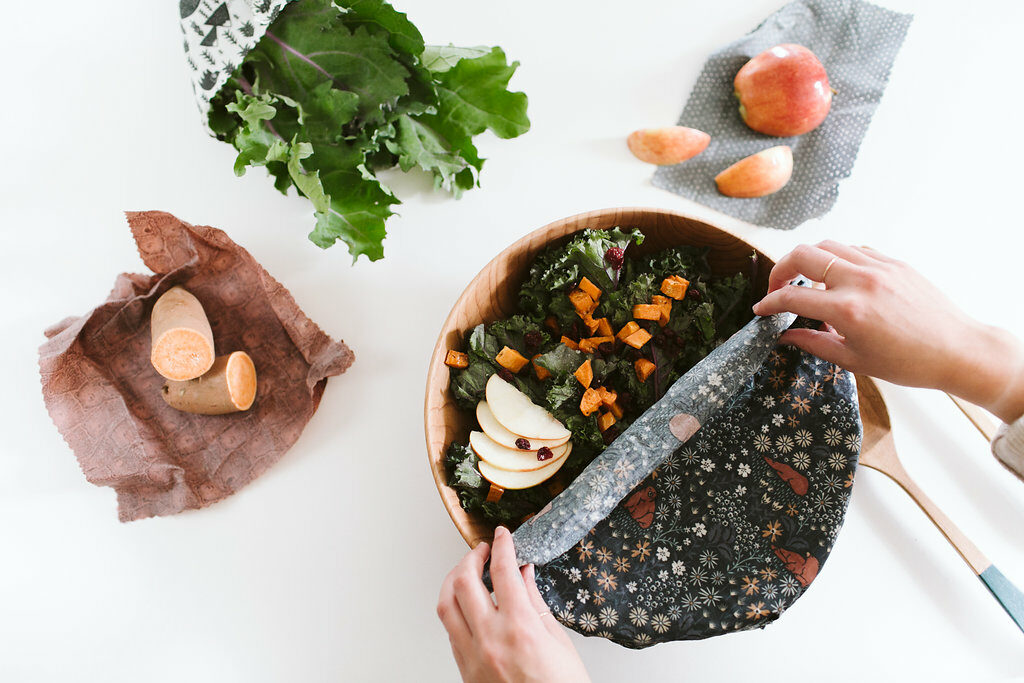 Tell us a little about the connection between your shark conservation work and Goldilocks?
Working at the shark conservation project in Fiji is ultimately what inspired me to start Goldilocks. While I was there we were diving regularly and learning about the global crisis of plastics in the ocean. Once I saw this issue up close and personal, there was no going back. I needed to do something. I started by changing my own habits surrounding plastic consumption and eventually that lead to me making beeswax wraps. At first it was just a hobby but quickly turned into a full grown business.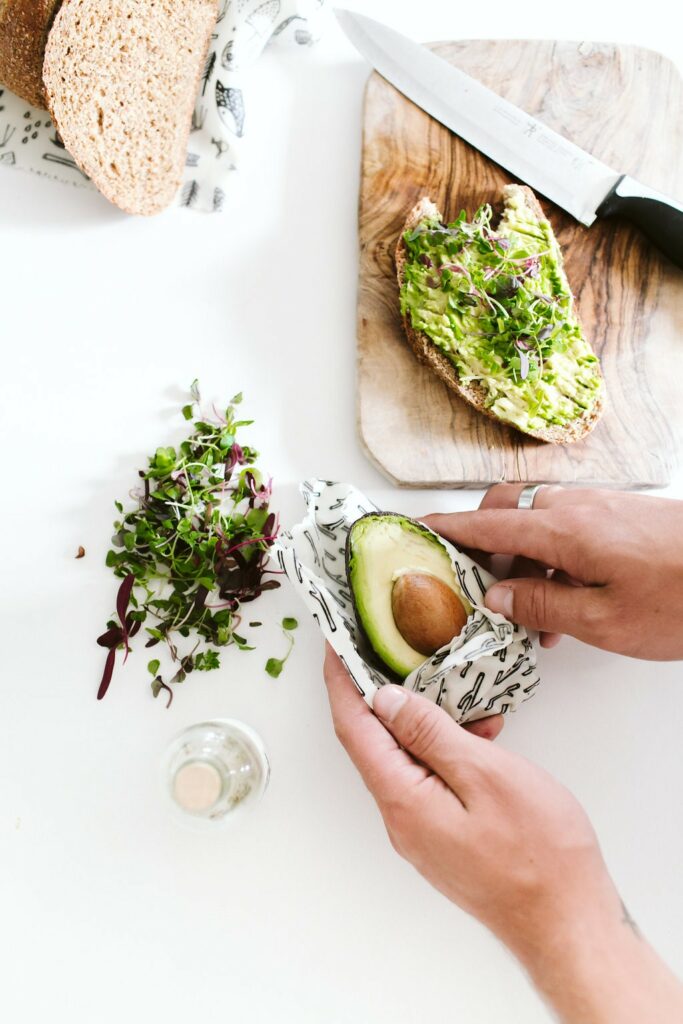 Besides moving away from plastic by using your beautiful wraps, can you share your top tips for living a more sustainable life?
1. The first step is to become more aware. Once you are conscious of the plastic you are using and consuming in your life you can start to choose alternatives or make better choices. Almost like doing a plastics audit.
2. Do what you can and start small. It can be overwhelming to try and overhaul every aspect of your life when embarking on a more eco-friendly lifestyle. I recommend making small changes and waiting till a particular habit becomes second nature. Then add in another, and repeat.
3. Another tip is to tackle one room at a time to keep things focused (I started with my bathroom).
4. Choose to refuse. Sustainable living is as much about refusing to buy particular items (for example, spring mix in a plastic container, straws at a restaurant, plastic bags, etc.). Not only will corporations start to notice these trends but it also sparks conversations with those around you.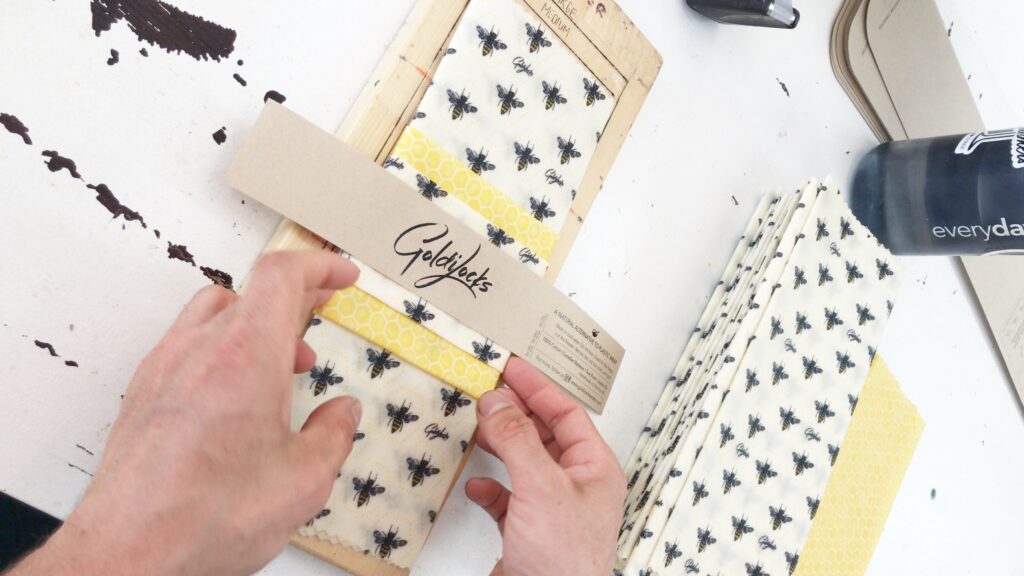 Where do you go (physically or virtually) for design inspiration? For zero-waste inspiration?
Definitely Pinterest and Instagram for both. Some of my favourite accounts include:
Your wrap designs are beautiful. Do you have an in-house designer or do you collaborate with a variety?
I would love to have an in-house designer one day, but so far that's not the case. Instead I work with the design team from our fabric manufacturer and they are amazing!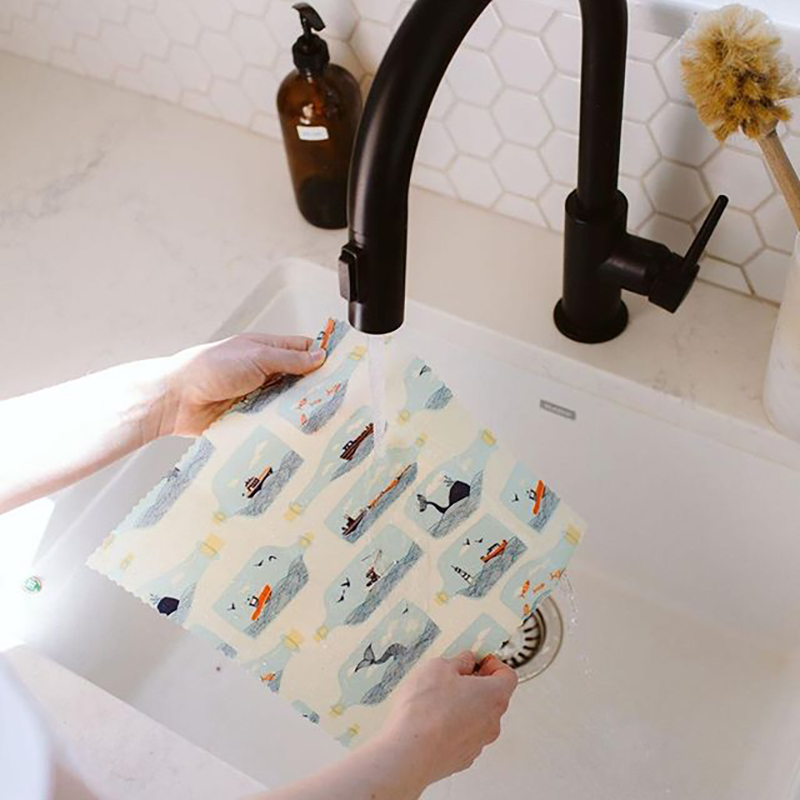 From your perspective and experience, what are the biggest challenges in getting more people to make more sustainable choices in their daily lifestyle?
I think it can be one or a combination of feeling overwhelmed; like the choices they make don't have an impact; or perceived cost. I can say firsthand the choices each of of makes DO matter. It has a huge impact and a ripple effect beyond measure. In terms of perceived cost, a lot of zero waste alternatives may be more costly upfront, but often have longevity in mind so will save you money in the long run.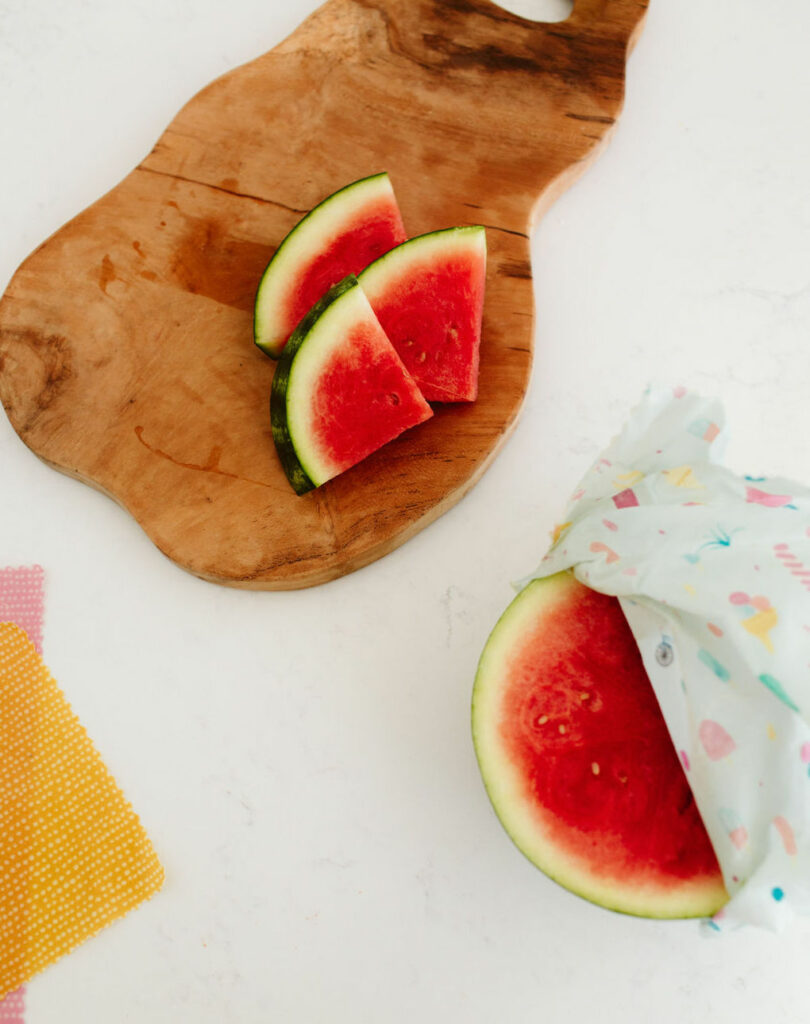 Do you have any future expansion plans or exciting projects you'd be willing to share with us?
I am hoping to work with a couple of local artists (I can't say who yet) to put out a line that helps donate to ocean conservation projects! We have also made it to the finale for the Telus Pitch Contest and are in the running for $100,000 grant, which would allow us to scale our business drastically. Entering into the U.S. market is high on our list.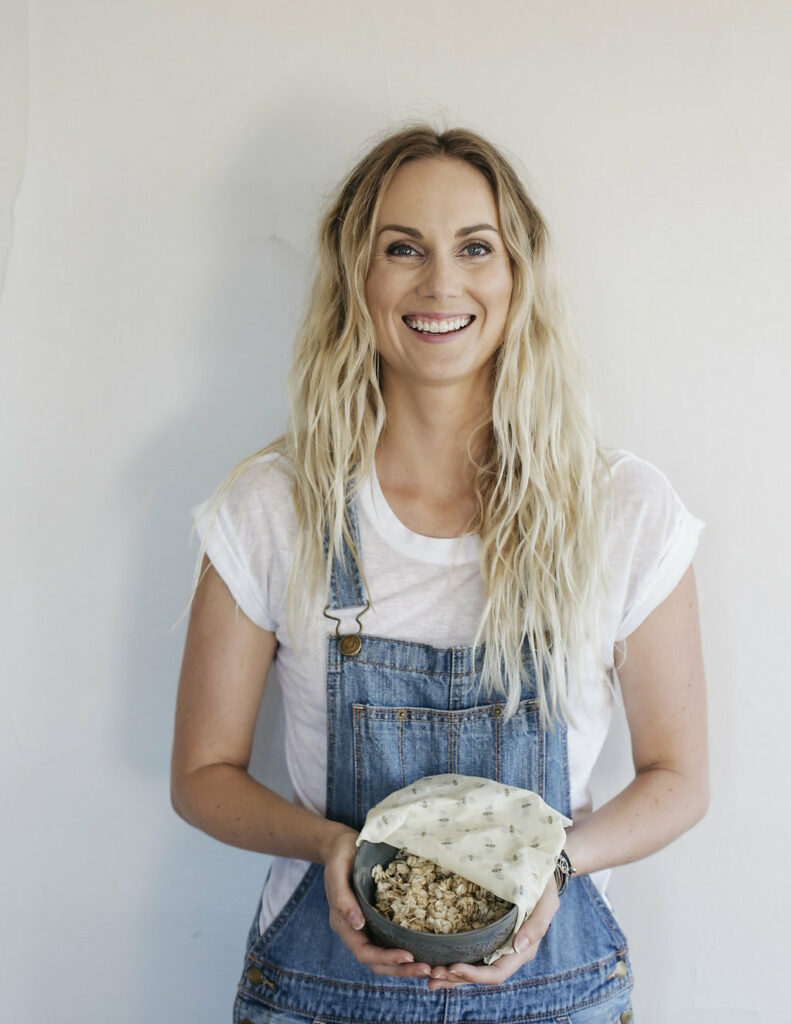 Shop all of Amy's latest wraps here and read more about their brand here.
---
Stay tuned for more #LIVsustainably posts and subscribe to our newsletter list here.
Missed the first of our #LIVsustainably series? Read our article about Sustainable Design Brands We Love.