Lighting plays a powerful role in creating mood and atmosphere. Practically speaking, it is also key to our productivity and comfort as well. The right lighting can inspire, highlight and evoke strong emotion so its no wonder designers are keen to incorporate innovative lighting designs and technology into their spaces.
Trends are often dictated by Euroluce, the Milanese trade show that takes place every two years and attracts over 450 of the world's pre-eminent lighting manufacturers. The last one took place in 2017 and the next will happen in 2019 so we think it is apropos to take a closer look at lighting  moving forward.
We reached out to a few of Liv's favourite local lighting experts – Matthew McCormick, Owner & Creative Director, Matthew McCormick Studio,  Robin York, Inform Commercial Lighting & Sales and Randy Zieber, Lighting Designer – for their insights and forecasts…and, voila, our collective take on 2019 lighting trends!
Geometric Shapes
Gradually and almost completely, geometric shapes are dominating the lighting market. We recommend choosing triangles, diamonds or round versions but perhaps avoid the trending hexagonal shapes.
Innovative shapes and forms make a statement, adding sculptural interest to a space. Matthew McCormick's innovative, hand crafted masterpieces, for example, grace Kit and Ace stores, Earl's, Cactus Club and Glory Juice establishments to name a few. In his words, "My focus is always to distill an idea to its simplest form, where clean lines hide very complicated hardware."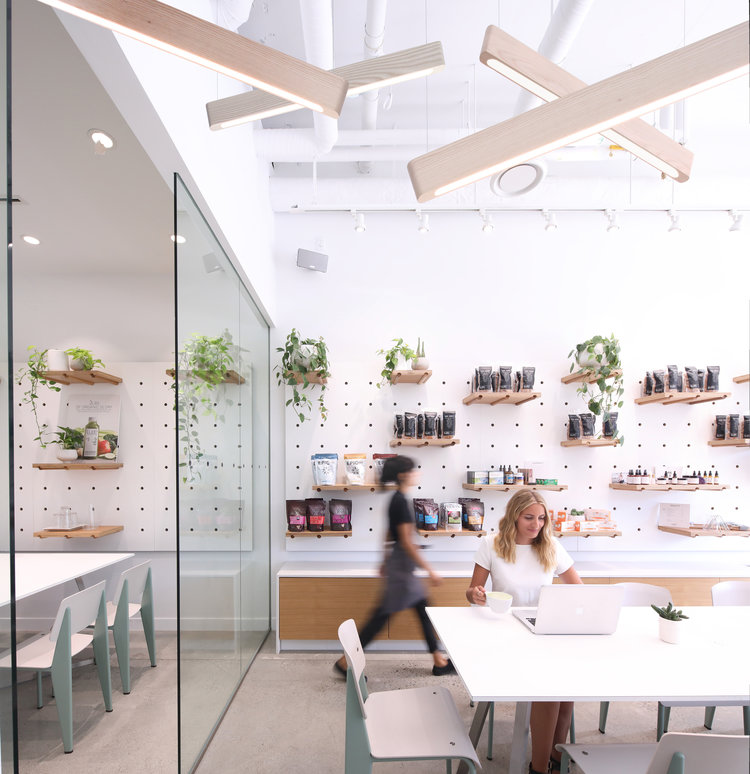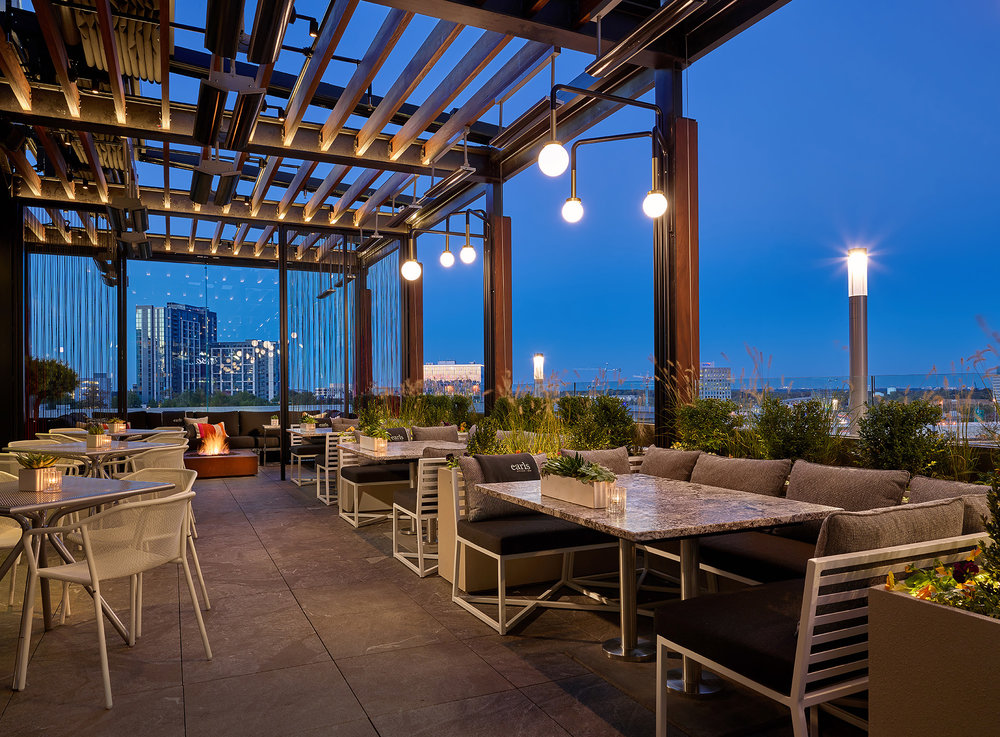 Elegant Industrial
Inspired by edgy loft-living and industrial details but married with elegant and refined finishes like brushed brass, polished chrome or matte black, we think this versatile trend suits offices, public buildings and homes alike.
More and more, lighting  will be recognized as sculpture, predicts Randy Zieber.  Where previously people were satisfied with a chandelier or traditional style of lighting product,  we see a growing demand for new ideas and custom creations;  designers will respond to this demand with creative, personalized alternatives.
Mid Century Modern/Hygge
The enduring trend of mid-century inspired pieces persists. Globe bulbs, angular designs, wood and brass accents evoke the very best of design often creating pieces that project different silhouettes from each angle.
For 2019, Robin York sees the Danish concept of  Hygge (Simplicity x Coziness x Nostalgia) informing these designs as well.  Lighting is key to setting the Hygge mood and thus, fixtures and bulbs like vintage-style Edison bulbs, emanate a comforting warmth necessary for Hygge living.  In addition,  we predict organic shapes made of  organic materials will figure prominently. We'll see a greater use of natural materials like clay and terracotta, wood, paper, concrete, alabaster and onyx.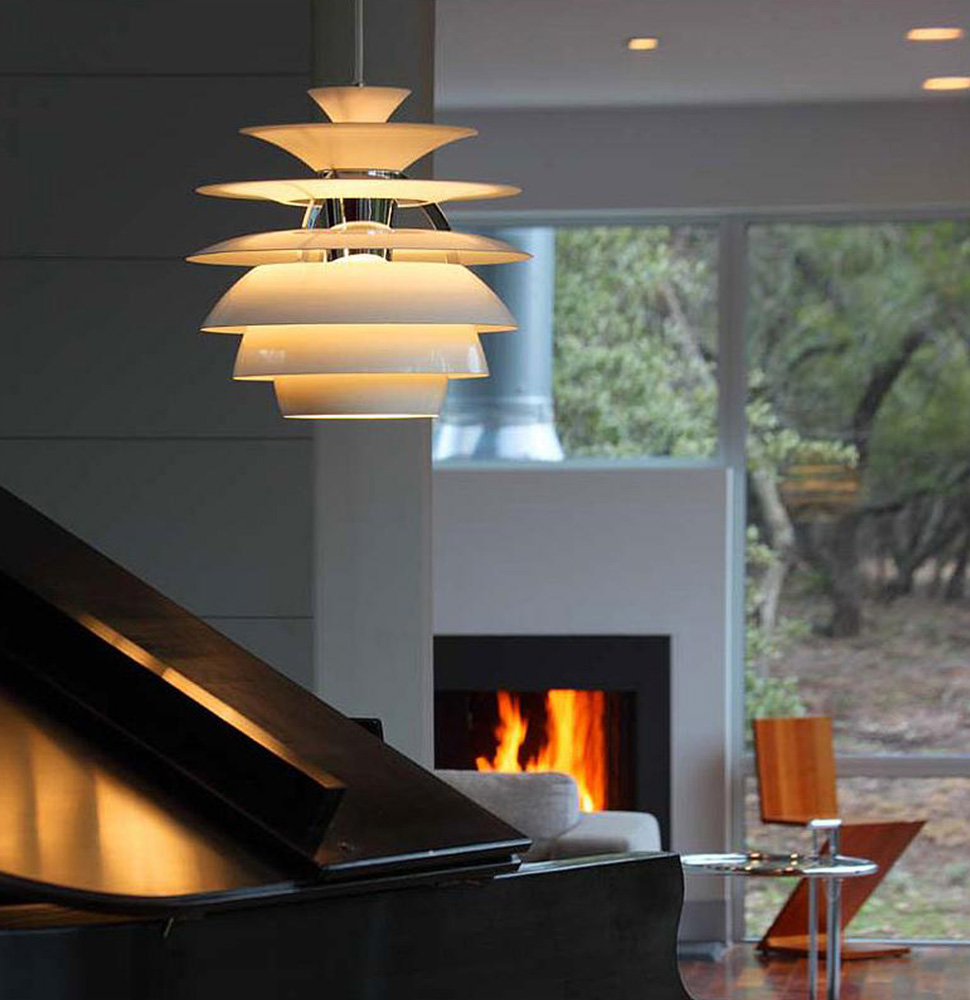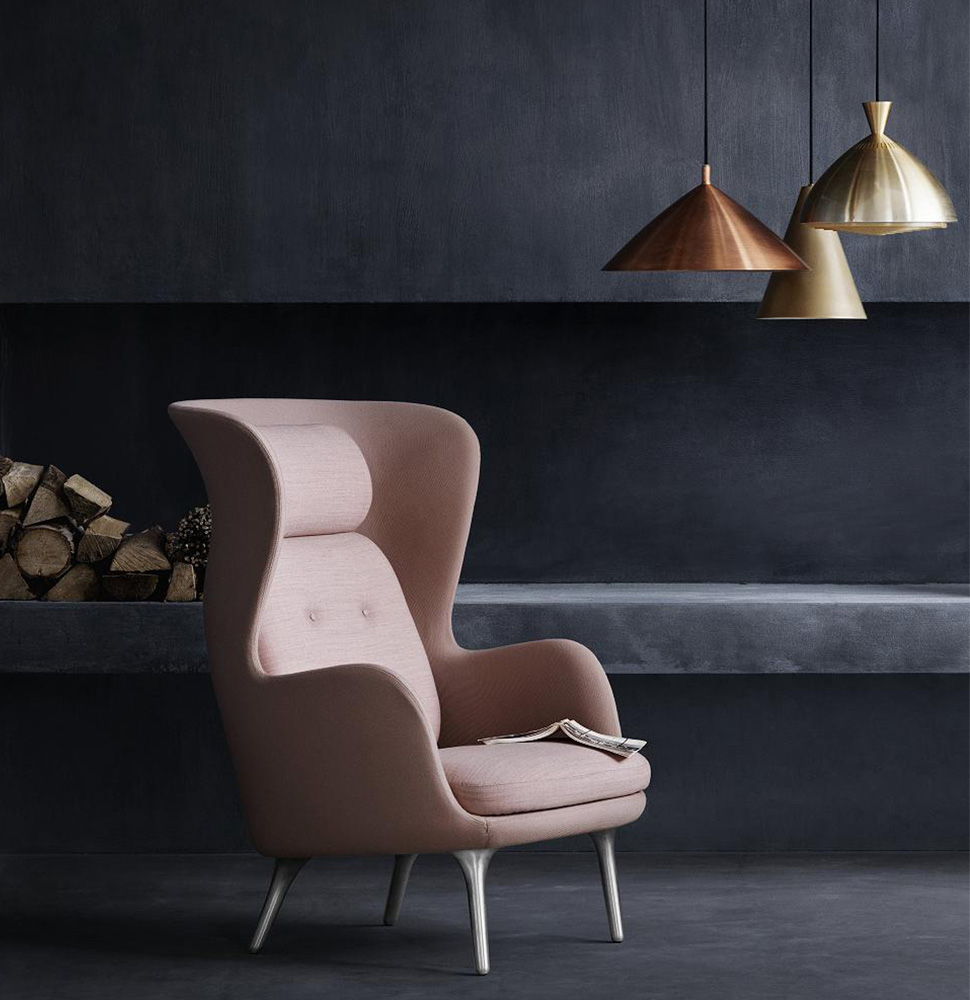 Discrete Luxury
In contrast to mid century austerity, we will also see embellishments that echo back to the glamour of old Hollywood like art deco finishes or 50's functional avant-garde.
The decorative flourishes of "Chinoiserie" are also surfacing due, in large part, to the growing demand of Asian consumers.   Inspired by the technical sophistication of Chinese designs, we feel this trend will sweep the high end sector in coming years.
Matte Black, Brass & Gold
Matte black has asserted itself as a big trend. Cheaper to produce than other metals and easier to match between brands and materials, it is not only appearing in lighting but other accents like kitchen hardware. Incorporating any matte black accents will immediately update a space.
We are also seeing warmer brass and gold finishes figuring prominently. Gold will show in combination with muted interior tones like apricot, chocolate, and terracotta. The metallic finishes will appear glossy and matte, often contrasting with opaline white glass.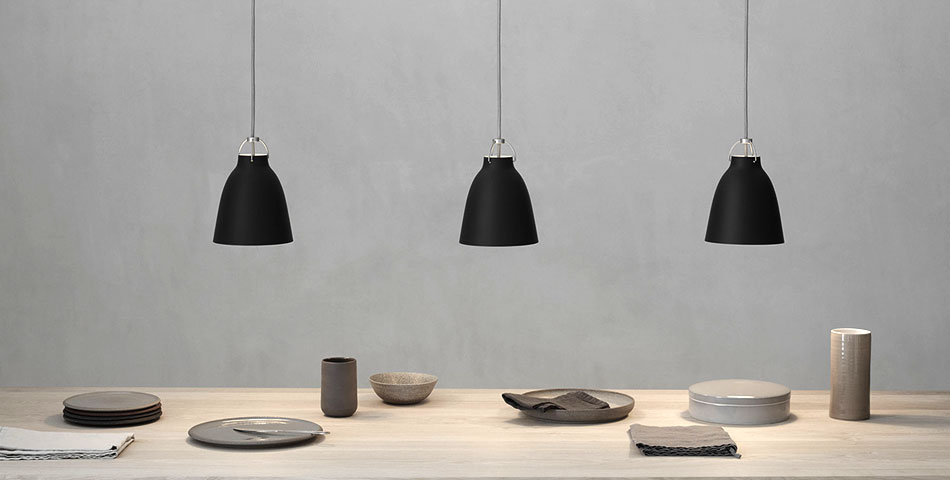 From 3 to 2
In previous years, designers have opted for odd number repetition in lighting selection. For example, 3 pendants over a kitchen island, or 5 along a bar. Trends are suggesting this approach is being replaced by the more spare aesthetic of singles or pairs.
Colours
The rose pink palette (and Liv favourite) that has been so prominent in other areas of design has surfaced in lighting — as have punchier, brighter colours that embrace optimism and contrast dramatically with years of sobre, Nordic minimalism. This colourful lighting complements interior trends embracing eclecticism and highly personal spaces. Pendants and wall sconces are jewel-coloured and sculptural and appear alongside furniture from different eras or on walls boasting sophisticated graffiti or bold murals.
Technology and Illumination
We believe the new wireless lamps using  LED technology, for example, are helping transform outdoor living. The use of the latest generation of LED, offers softer, more organic light, inviting people to slow down and enjoy the serenity.  In 2019, we will see a proliferation of lamps and even chandeliers using this technology for use both indoors and outdoors.
Also, the integration of lighting products into home automation continues. All lighting products are fully compatible with automation platforms so we can remotely control intensity of the light and other elements like colour, consumption and operation as well.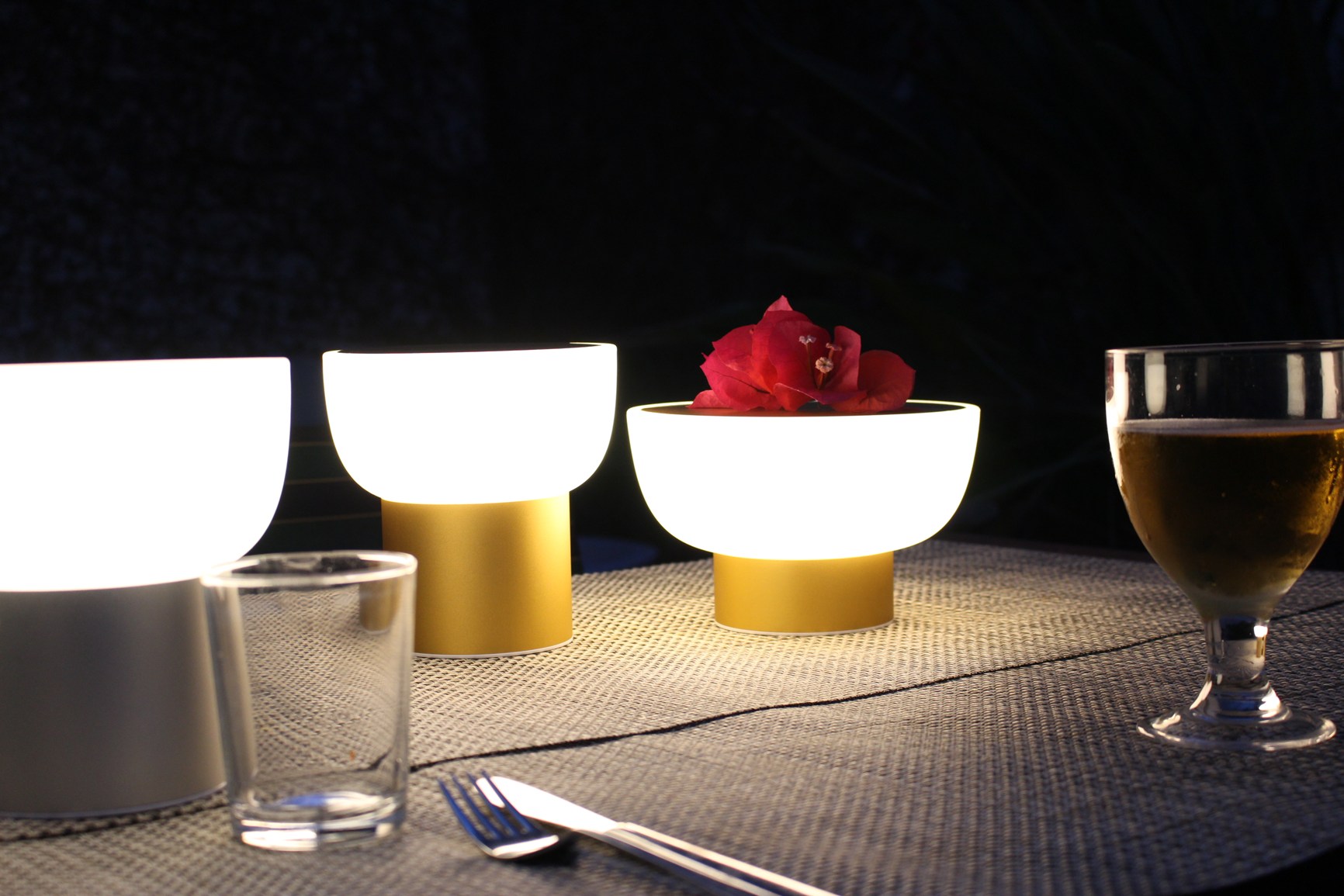 Sublime Glasswork
High quality glass craftmanship continues to figure prominently in lighting. The coalescence of metal, glass and light echo the mid century trends but with a distinctive 21st century refinement and flavour. Imperfect beauty is also embraced in 2019 adding an authenticity to beautiful handmade pieces like hand blown glass and ceramics.
"I think designers will lean towards giving items a handmade appearance which give the feeling of an artisan-made or locally-made product, even if it is not."

Randy Zieber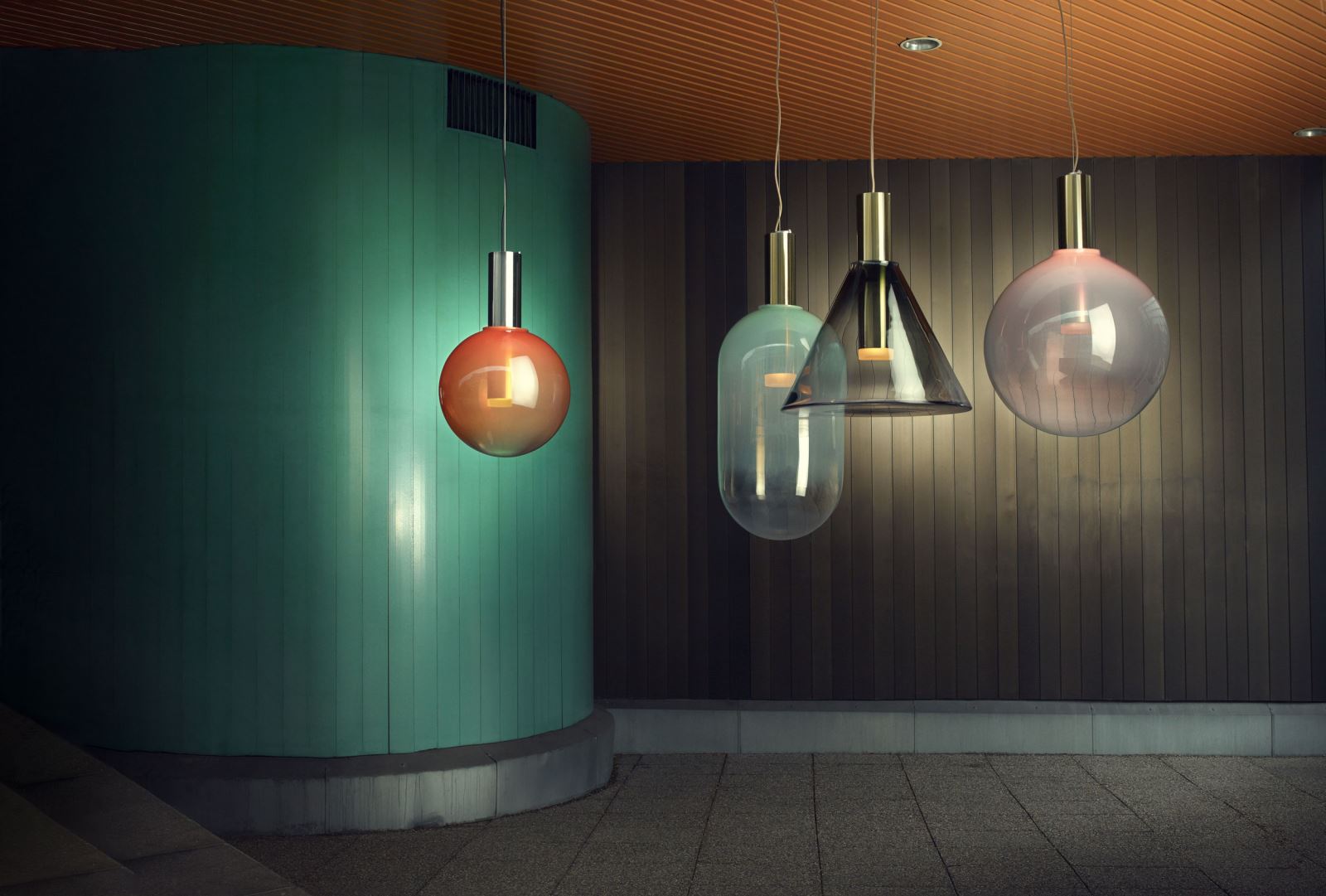 With its profound, transformative power to affect the mood of a room, lighting should never be a secondary consideration. It is, arguably, the most important consideration when designing a space, affecting the human experience deeply and viscerally.
Cover Image Source: Unsplash