Lighting is very important to the LIV design team and we hope to showcase the different ways in which we have navigated our journey through this intricate art. The Vancouver Presentation Centre is a great start in presenting some of the ways our designs stand out, mainly in how we apply varied techniques to bring forth our vision.
Artfully integrated with the musical serenity of  "Pour invoquer Pan, dieu du vent d'été" – the first movement of the six épigraphes antiques by Claude Debussy – we hoped to achieve the notorious form and rhythm of Debussy's work at this presentation centre.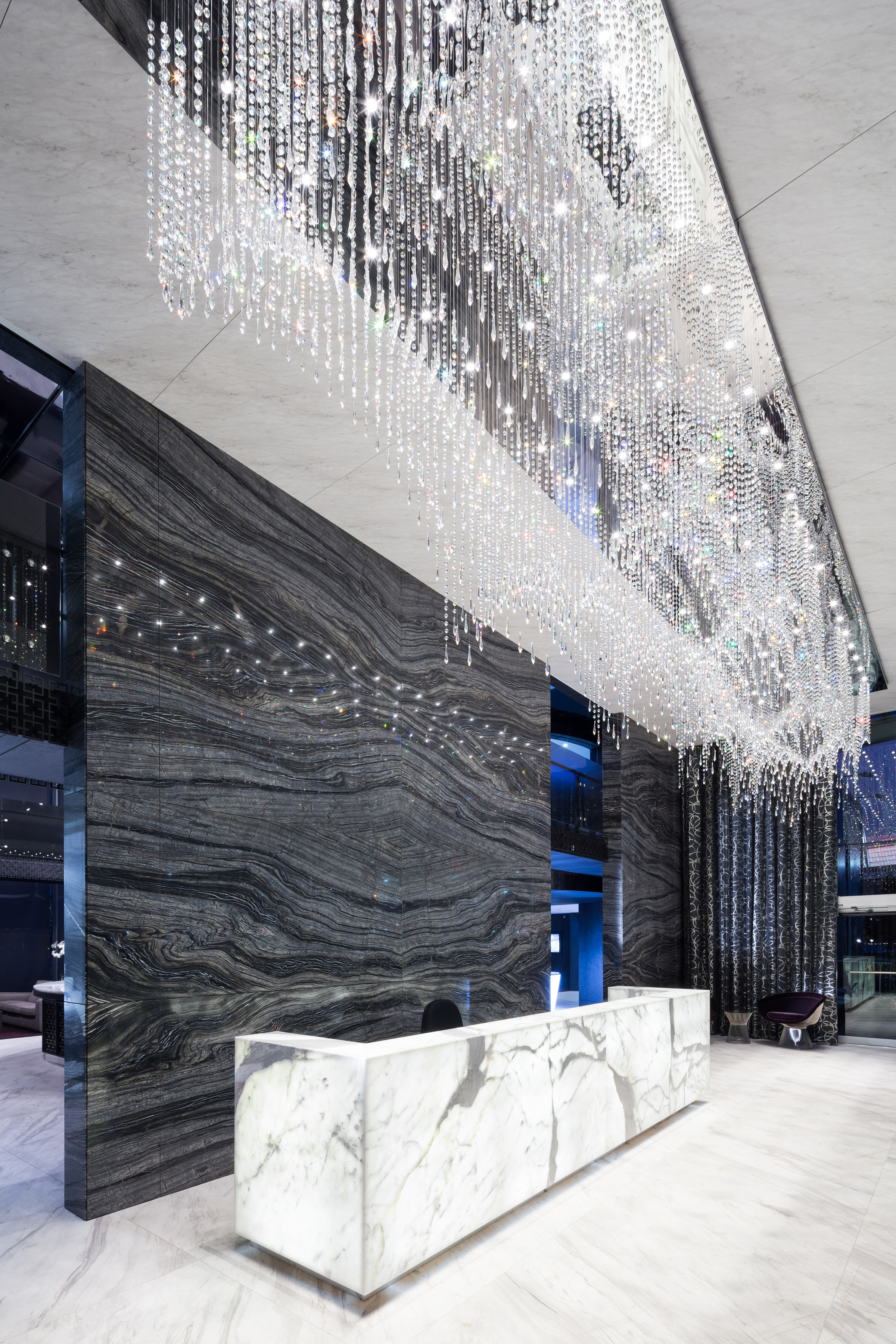 The repeated waveform of the chandelier above creates a symmetry easily followed by the eyes as it transitions from one end of the room to the other. In order to maintain balance in a room with such a grand installation, an impressive onyx desk was placed directly underneath and was carefully back-lit to preserve the brilliance of the piece overhead.
The overall form of the custom fixture embodies the beauty in shape, balance, movement, pattern, repetition and rhythm; its scale balancing with the spacious reception area.  During both day and night, the lights create an amazing visual contrast against the double-height black marble wall.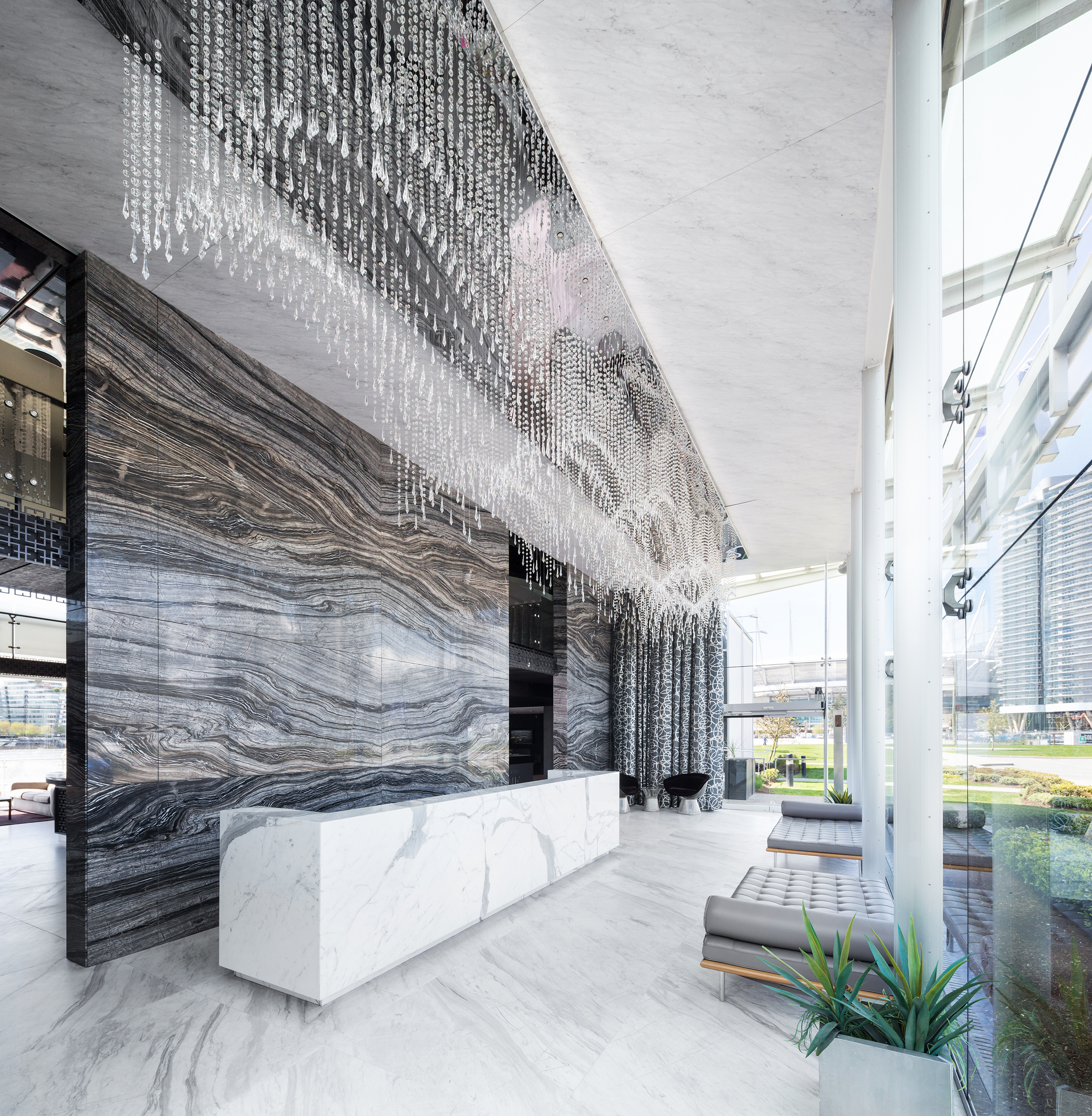 To create a more dramatic luminescence, a large black marble wall was also introduced for contrast and to impart a sense of visual harmony. The stone's polished material reveals a beautiful organic pattern while its reflective nature gently enhances the radiance of the lighting.
For more LIV lighting as well as design projects in general, head over to our website to explore our ideas!
SaveSaveSaveSave
SaveSave
SaveSaveSaveSave
SaveSave
SaveSave
SaveSave
SaveSaveSaveSave