The days are getting shorter, the air is getting cooler and everywhere you go, it's starting to look a lot like Christmas. At LIV Interiors, we love the holidays and what better way to kick off our blog than with a topic that's near and dear to our hearts: Christmas decor. There's something magical about this time of year; the music, the lights, the eggnog lattes, the Christmas cheer…oh and did I mention eggnog lattes?! Okay, jokes aside, Christmas presents us with the opportunity to jazz up our homes with some fabulous holiday decor. While some may prefer a traditional, rustic theme, we lean towards a more vibrant and expressive style of Christmas decor. It's all about tastefully adding items that add that extra sparkle to your home. To help you with some ideas that give your home that special holiday gleam, here are a few of our favorite things.
1. Christmas trees from Elte in different sizes.
2. What better time to display your golden instruments. These trumpets are a perfect example.
3. Take out your fancy white flattery and combine them with these sateen golden napkins and gold vinyl placemat from Crate and Barrell.
4. Winter time means fur and William Sonoma has some wonderful selections.
5. Showcase your favorite books without their paper cover to add some warmth. We chose "Tune in The Beatles: All these Years" by Mark Lewisohn and "Words without music" by Phillip Glass.
6. Our custom-made bird cage goes perfectly with white candles.
7. Add in gold elements to add a layer of opulence to your decor.
The above photo is of a display unit in Toronto worked on by the LIV Team.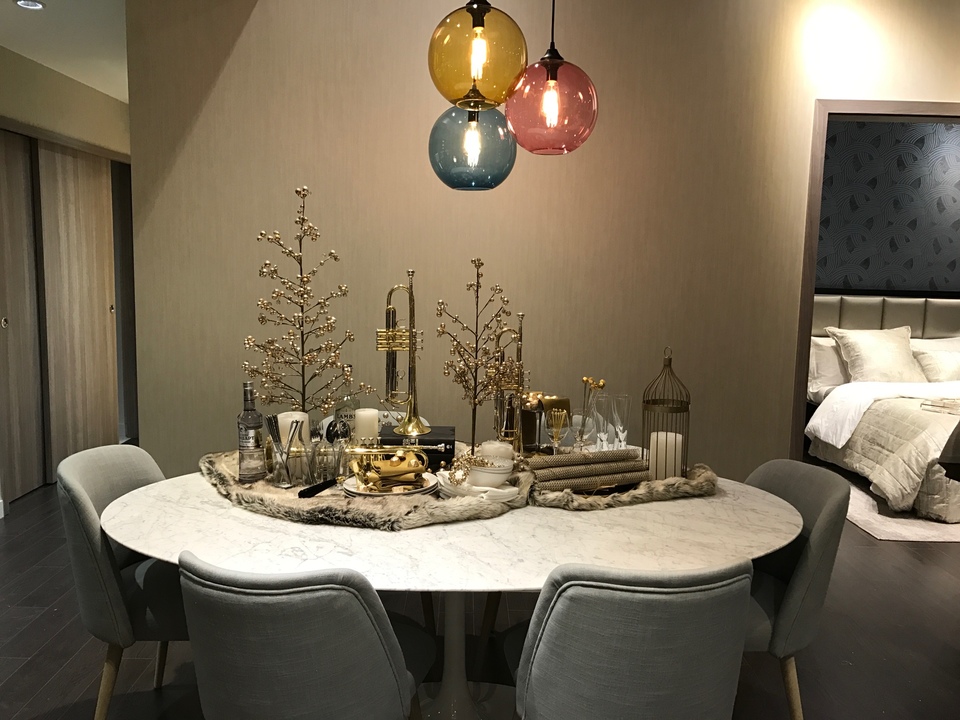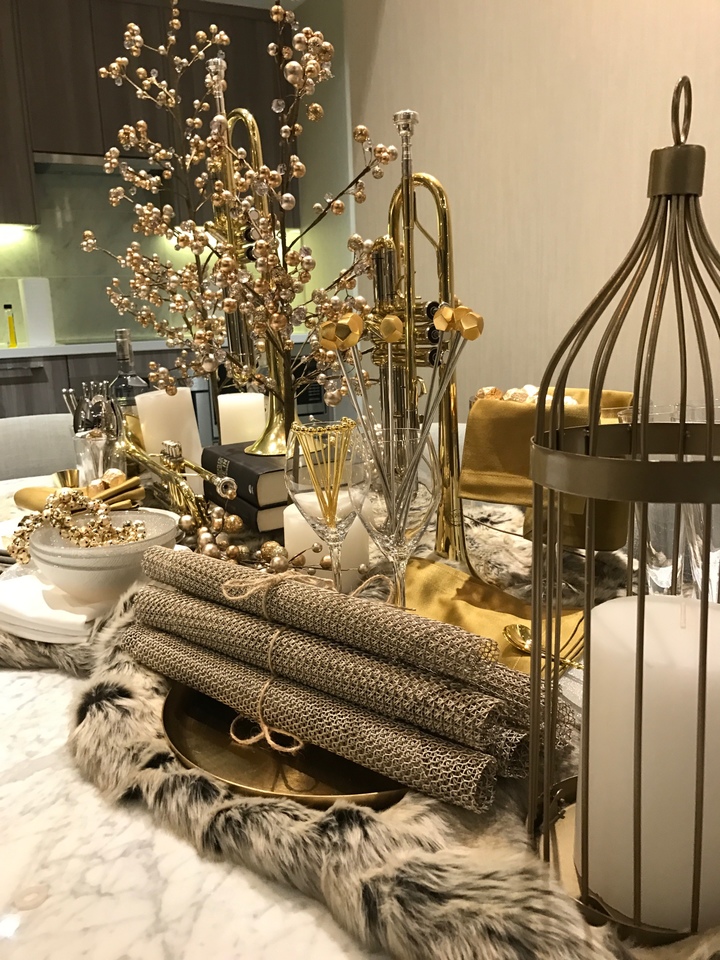 SaveSave